FENAVIN
Presentation
"FENAVIN is the Spanish wine industry"s most important global trade fair". This is how both the EL PAÍS newspaper, in an article in its Business supplement, and ICEX, refer to the National Wine Fair
It is an opinion shared by Spanish wineries and cooperatives, which have supported FENAVIN as a tool for boosting the Spanish wine sector at home and abroad since it first opened its doors. The sector appreciates the efficient system used by the Fair year after year. The Fair"s management continues to work towards the same goal: Helping demand and supply to meet and do business using sensible and efficient business tools.
This system, focused on the needs of buyers, has made FENAVIN, in just nine years, into Spain"s most important wine industry trade fair and the only one offering a focused business environment. This is why, at FENAVIN 2017, 1,502 vineyards, from all over Spain, attended the event, held in eight pavilions. Almost all the Spanish Designation of Origin regions signed trade agreements at Spain"s top wine event.
Since it started, FENAVIN has specialized in encouraging export trade: An international approach that has allowed the Spanish wine industry to establish a presence in the most important international markets. To encourage export trade, the Fair has delegations all over the world: In 2017 4,127 buyers from 90 countries attended.
This dedication to trade also means that FENAVIN pays special attention to national buyers. So much so that 13,773 Spanish buyers attended and worked hard at the 2017 event.
COUNTRIES OF ORIGIN OF THE BUYERS AT FENAVIN DURING ITS NINE EVENTS
Since the first FENAVIN event, the Fair management has actively arranged the attendance of 7,028 buyers, from more than 90 countries: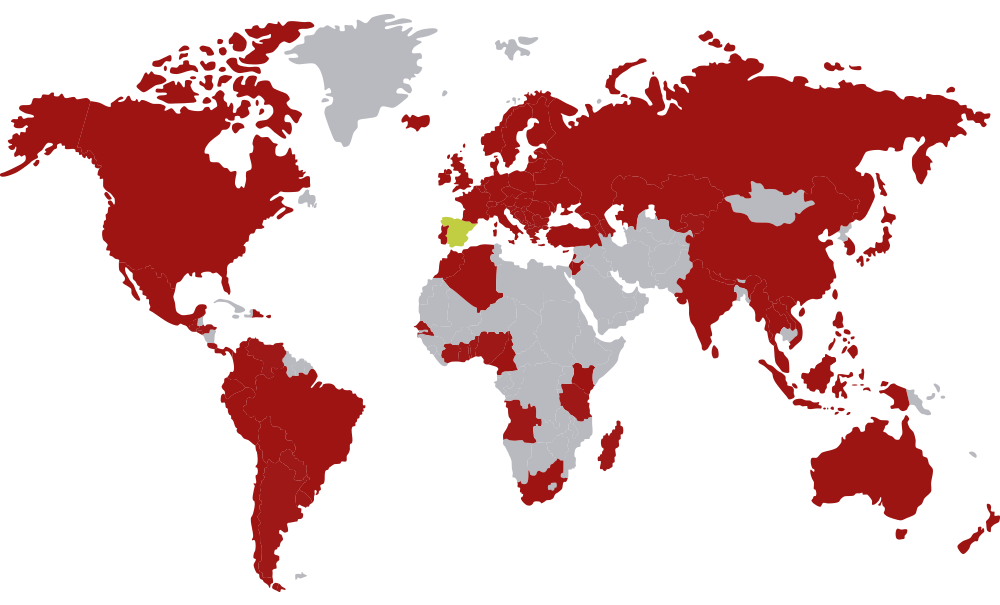 As for the industry sectors represented by buyers at FENAVIN, the most important are: