FENAVIN integrates the new and innovative FENAVIN 'Face-to-Face' Service in its Business Center
The National Trade Fair on Wine expands and improves the business experience between buyers and exhibitors with 30-minute meetings to taste wines and close deals. This system is the main novelty of the 11th edition, with which FENAVIN reinforces the effectiveness of its professional tools.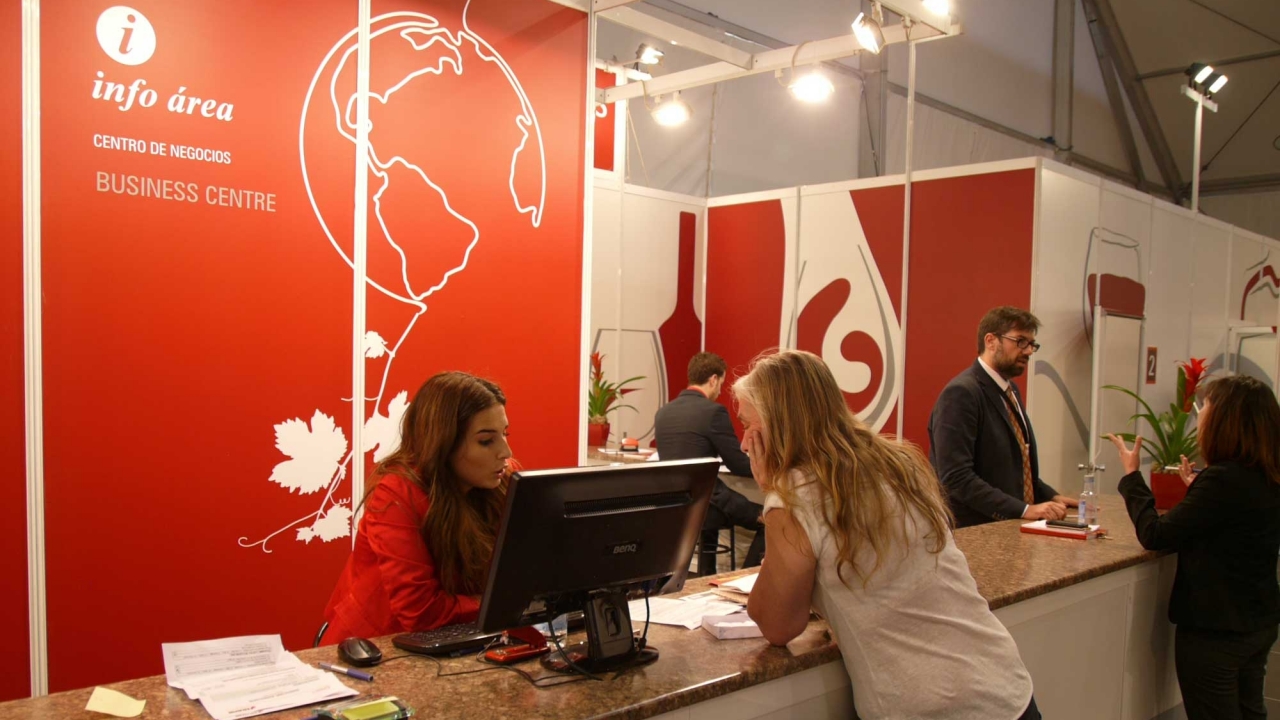 The important FENAVIN Business Center, international arrival terminal through which more than 4,000 buyers from 104 countries passed in the 2019 edition, this year integrates the new FENAVIN 'Face-to-Face' Service. The 11th edition of the National Trade Fair on Wine, which will reopen its doors from May 10th to May 12th, will launch this innovative system as the main novelty for this edition, through which the business experience between buyers and exhibitors will be expanded and improved, while in turn reinforcing the effectiveness of the trade fair's professional tools.
The FENAVIN 'Face-to-Face' Service will allow foreign importers to taste wines, meet and receive visits from exhibitors in 30-minute meetings in the most representative space that adds the most value to buyers and exhibitors at the Trade Fair: The Business Center, veritable lifeblood of the largest and most important showcase of Spanish wine.
"Since the first year we have been developing innovative programs for the business, so that buyers and exhibitors obtain profitability so they can continue coming to the trade fair and FENAVIN 'Face-to-Face' Service is a new wager on this continuous improvement", highlights the director of FENAVIN, Manuel Juliá. Although it will take place as a pilot experience in this edition, Juliá hopes that the service will be "a success and that it can consequently be developed more extensively in upcoming editions".
The Core Work Center
With this innovative system that facilitates the meeting, the FENAVIN Business Center is positioned as an essential tool for importers and exhibiting wineries to answer questions, bring positions closer together, reach trade agreements and make their wines known in all corners of the world; in addition to serving as an information support point for buyers to facilitate their visit to the trade fair.
In fact, the FENAVIN Business Center is one of the instruments that is valued the most by foreign importers who visit the trade fair every year. A space in which buyers are provided with all the necessary information and documentation, both at a logistical level and regarding the participating wineries. A comfortable place to work in the midst of the frenzy of three intense trade fair days, designed so that buyers can focus on Spanish products without distractions. A multitude of accents, cultures and languages will once again coexist for three days in a unique space around Spanish wine with the commercial agreement as a goal and with efficiency always as our standard ensign.
Back