Arviza, one of the oldest wineries in Spain, will be present at FENAVIN 2017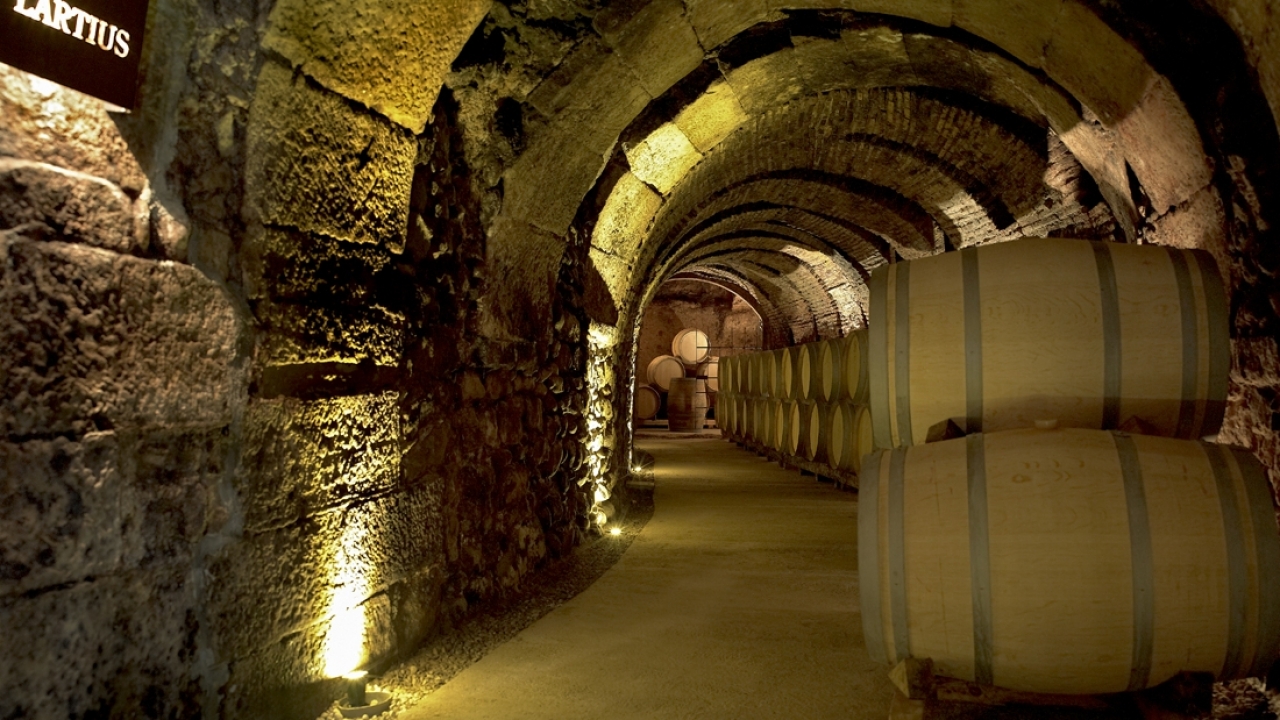 The corporate philosophy of the Rioja based brand combines the experience of five generations with adaptation to current
15.02.2017 |
"Tener solera" (expression that approximately means traditional character, long pedigree, long-established family) is an expression that arises from the world of wine. Time is of utmost importance in this sector and thus it is proven in examples such as the winery Bodegas Arviza, one of the oldest in La Rioja and Spain. Founded in 1874, five generations of wine growers have been in search of balance between adaptation to the market and maintaining traditions. This is so much so that they currently produce exportable wines with a Rioja grape variety that has been practically forgotten: Graciano. Arviza will be one of the wineries participating at FENAVIN 2017 and its owner, Antonio Ruiz-Clavijo outlines the keys to this family work they carry out.
Question-. What is it like to be one of the oldest wineries in Spain? How much of a burden does this responsibility represent?
A-. Well, it is hard work and we do try to get better day after day, joining forces to unite tradition and the savoir fair of five generations. This is a highly family-run project, which just like in days gone by, is based on the terroir. Currently we have 45 hectares of our own vines, with an average age that surpasses 25 years and with an annual production of 200,000 bottles. The responsibility is enormous, as there is a lot of work behind this family project, and despite tradition, important efforts must be made in that pertaining to renovation and adaptation to the markets so that we can continue to grow in the project.
Q-. The idea behind your wines is that they will represent a voyage through the history of Rioja wine. How is this achieved?
A-. Our wines are aged in underground passages dating from the 16th and 17th Centuries, although we do try to adapt to international markets, this due to the fact that we export about 90% of the production. Our wines even have a modern touch to them, although we continue to produce them in a very traditional way, in cement arcs that date from 1874, when the winery was founded. We are also immersed in a small project to recuperate an autochthonous grape variety, which has been somewhat forgotten, the Graciano; this variety is our flagship, as our very best wines have this grape in the coupage, as is the case with "Termón", which is 100% Graciano grape and of which we produce 2,700 bottles a year on an estate that is almost a hundred years old called "Los Olmos". In the case of "El Tractor", it is 75% Tempranillo with 25% Graciano.
Q-. Arviza is strongly wagering on enotourism in its facilities. In your opinion, does wine tourism form part of the future for wineries?
A-. Our experience is a very positive one, as already in the year 2016 we have received over 10,000 visitors. Between visits and events carried out at the winery, enotourism represents about 10% of the global invoicing. This is a way to make the culture of wine in La Rioja known to all, along with the process involved in the production and thus in an individual way we tell the public all about our wines, the history behind them and the daily effort that goes into bringing about these wines.
Q-. What do you expect to achieve at FENAVIN 2017?
A-. To reinforce our distribution at a national level and to be able to extend our portfolio of clients at an international level. And also to make the novelties of our project known to the public, to both clients from other FENAVIN editions, as well as new possible clients.
Q-. What is your opinion of the trade fair?
A-. It is a very versatile trade fair that offers great possibilities in that pertaining to promotion of wines and the opportunity to come into contact with potential clients, both national and international, yet without having to make an important investment.