Globalcaja and FENAVIN join forces to facilitate exports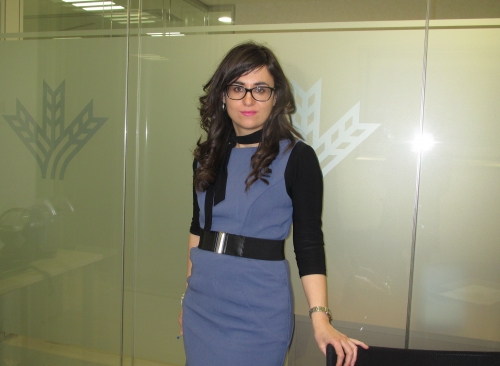 While Globalcaja offers personalized counselling through its program "Exporta tu valor" (Export your value), FENAVIN will be providing the wineries with the opportunity to increase their projection abroad.
26.04.2015 |
On the upcoming May 12th, Mª José Olmeda, representative for Foreign Trade with Globalcaja, will be imparting a lecture: Elección de Medios de Cobro y Financiación Internacional (Choice of Means of Collection and International Financing), an activity framed in the Foreign Trade and Economy area of FENAVIN 2015, which will take place from May 12th to the 14th in Ciudad Real.
The financial institution Globalcaja, with headquarters in Castilla-La Mancha, will be supporting the international expansion of Spanish companies and offering a personalized advisory service for each project, this through its Program "Exporta tu Valor" (Export your Value). It also puts a global network with presence in more than 130 countries and 985 entities at the disposal of the companies, and this with a crystal clear goal: to contribute in the development of commercial relationships of our companies at an international level and to ensure collection in the sales operations through diverse instruments such as export document credits, document remittances and other international means of collection.
At Globalcaja"s foreign trade department a meticulous technical review is made aimed at eliminating risks and uncertainties. It is with this intention that Mª José Olmeda encourages all the wineries "to believe in their project and continue innovating and creating value".

Personalization of each project is the main competitive edge of the "Exporta tu Valor" (Export your Value) Program. For this each entrepreneur counts with advisory service offered by a professional of absolute confidence, specialized in international business. Direct dealings, commitment to a speedy response in the processes and the agility in the service are key values for Globalcaja"s Foreign Trade Team. Olmeda explains that "exporting means overcoming barriers and exacting quality, therefore, one is obligated to continue learning, raising the level of exigency, likewise renovating continuously to adapt to the changes and international regulations". As an example, the current volatility in the exchange rates exacts that wineries be prepared and competitive on the extra communitarian trade market, without its commercial margin being affected by the variations in the currencies that are used in the commercial transaction.
FENAVIN, essential in foreign projection
According to Olmeda, our wineries are committed to taking over international markets and they are more consolidated day after day, despite the fact that defending their products on such competitive markets is far from easy, and it is precisely in this task that FENAVIN can provide the opportunity to increase the projection of the wineries abroad.
The wager and interest in promoting Spanish wineries in the world leads Globalcaja to being present at national and international trade fairs, such as World BulkWine Exhibition in Amsterdam. It is due to this reason that Mª José Olmeda affirms that they could certainly not miss FENAVIN, "a trade fair that reflects the essence of our identity. The trade fair allows us to be known even more, so that they will talk about us, so that they will be excited with our wines, so that they can enjoy the pleasure of walking through our vineyards. Thanks to FENAVIN we have opened the doors wide open for our wineries, where trying out our wines is on the par with falling in love with our land and our culture."