"Spanish wine is the second most highly consumed in Morocco, right behind the wine that is actually produced in the country"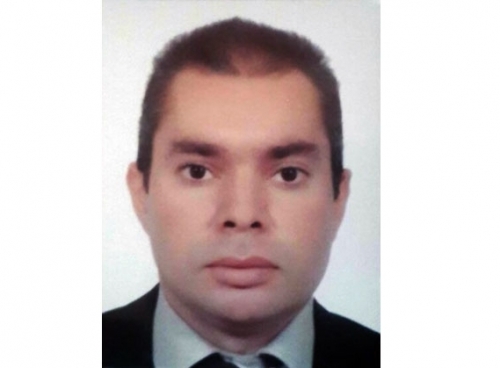 Jamal Ait Douch, with ATLAS BEVERAGE from Morocco, will be looking to find table wine at FENAVIN, which is the wine that 80% of the population consumes, and he will also be looking into higher range wines, which are consumed by the remaining 20%, consumers that go out to restaurants, bars and hotels.
16.04.2015 |
The Moroccan wine market is a great unknown that, truth be told, may provide some good opportunities for Spanish producers, as demand for quality wines is on the increase. Also, a recent study conducted by the ICEX foresees growth in the consumption of wine in the country due to the westernization of the tastes of its inhabitants and to the growth of the Moroccan middle class.
To be more precise Jamal Ait Douch, who is with the Moroccan import company Atlas Beverage, on the dates of May 12th to the 14th at FENAVIN, will be on the lookout on the one hand for table wine, aimed at 80% of the Moroccan population whose purchasing power is lower, as it does not actually surpass the country"s minimum wage. While his second goal will be high range wines, aimed at the remaining 20% of the population, which represents the consumers that go out to restaurants, bars and hotels.
Spanish wine is the second most consumed by Moroccans, after their favorite locally produced wines, such as "Terre Rouge", "Cp" and "Mourghrabi" and, in as far as what tourists visiting the country are demanding, "the truth is that those who visit us prefer to first try Moroccan wine and then wine from other countries".
With regards to the recommendations of the Spanish producers, this Moroccan importer stresses the need to find a good balance between quality and price.
Changes in the Moroccan wine market
In the last few months, since the beginning of 2014, a series of different changes have taken place that affect consumption of wine in Morocco, as is the case of an important supermarket chain that has stopped selling wine, a situation that even Jamal Ait Douch has no explanation for and, also, an increase in taxes on alcohol has taken place, a circumstance that as he explains "has had a direct impact on the profitability of companies that were sufficiently structured, giving rise to the closing of quite a few companies in the alcohol industry, favoring informal sales channels and contraband and degrading the fiscal resources on imports during the years 2013 and 2014".
Despite all this however, perspectives in the country are those of growth in consumption and Spanish producers can most certainly find a niche among the preferences of the new, more westernized, generations of the country.