Irish buyers at FENAVIN will be in search of "the best wines with a good value for money"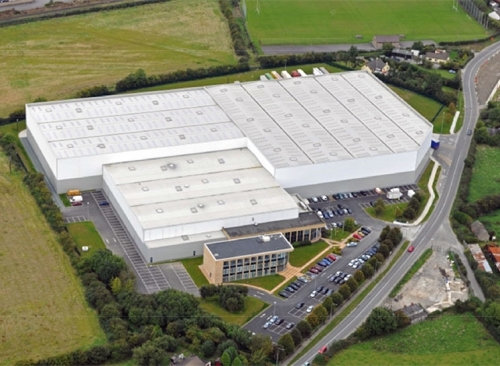 Mark McCloskey, Director of Greenlea Wines, which belongs to the Boyne Valley Group, leading company on the Irish market, will be visiting FENAVIN-2015
13.02.2015 |
The eighth edition of FENAVIN, which will be opening its doors on the upcoming May 12th at the Trade Fair Grounds of Ciudad Real, will be receiving the visit of Irish buyers among the professionals who will be in search of good business opportunities at this trade fair, which is indeed our country"s trade fair of reference in the wine industry.
One of these importers is Mark McCloskey, Director of Greanlea Wines, which belongs to the Boyne Valley Group, leading company on the Irish market and who will be visiting FENAVIN in search of "the best wines that are good value for money", as he explains. "To be more specific, one of our goals is to find several long term partners among the Spanish wineries that are represented at the trade fair, apart from consolidating relationships with our current suppliers", he mentions in an interview with the organization, pointing out that Spain is his second supplier.
This company"s philosophy is to import wines from all around the world, but wines with an excellent quality-price ratio, and not only consolidated brands, but also wines that are produced by smaller wineries with interesting proposals. In this sense he highlights that "Spain is still a good source for good value at many low to mid-range price points". As an example he points out that "the consumer can still buy a decent Spanish wine for 10 Euros, while a comparable wine from any other place would be far more expensive. Apparently Spain is also protecting its reputation and it is no longer likely to be the source of bad and cheap wines at 6 or 7 Euros", he underlines.
If a wine is going to be interesting for them, McCloskey believes that "the opportunities of each producer must be individual, as for some it may be the language that provides the opportunity, while for others it is the design or the packaging or even its location and an issue of inaccessibility. The most attractive attribute is flexibility, although there are now many producers addressing this issue. When I start working with a new supplier I prefer to try out just a few pallets in the first shipments and that these be delivered to an existing supplier (of olive oils or vinegars…) who regularly ships in FCL directly. This allows me to ship my new wines at FCL rates and thus start off with the correct pricing structure".

In as far as reaching the consumer in Ireland is concerned, this importer points out that there are several ways. "With some clients we still like to organize instore tasting sessions, while with others it can be a formula based on discounts or the purchase of several articles. And a good press campaign is always advisable if we want to achieve significant volume".
Growing number of demanding consumers with their own criteria in Ireland
As he points out, "currently consumption patterns are very fluid in the country. On the one hand we have the continued growth of the discounters (discount retail establishments), while at the same time there is an important swathe of discerning consumers with criteria keeping up to date on changes through the media and tasting sessions, as is the case with the styles, regions and anything new that comes out on the market. These are exciting times for both suppliers and consumers".
The situation of the market in Ireland parts from a "period in which we have endured five years of austerity, during which there has been an increase in alcohol taxes while at the same time a decrease in the average RSP spent on wine. We now feel that we are turning a corner, with a discernable improvement in customer confidence and spending and we believe that the next few years will bring new opportunities within the industry".
Situation of the Irish Market
At this time Ireland is a country in which selling wine is very expensive, circumstance for which, as McCloskey explains "several factors are at play and all of them contribute to it being impossible to reduce the sales price: in the first place, we are an island nation, so every wine must be shipped here. Some Irish wine companies source their wines from the United Kingdom, which simply adds on even more shipping and transport costs. In the second place, we have very high taxes on alcohol; currently specific taxes on consumption stand at €38,24 for 9 liters and VAT stands at 23%. And in the third place, we have high overhead costs and indirect costs, apart from salaries, transport, storage, fuel, etc. All these factors combine to drive up the RSP even more".
The Irish market is an attractive one for Spanish wine, which has a market share standing between 10-12%, "a value that is on the increase because clients continue to seek out value –quality and price- that cannot be found in sectors such as Australia, South Africa or Argentina. In summary, Spain has taken advantage of the continued strength of other currencies to maintain its price competitiveness, while continuing to innovate with an ever-increasing selection of impressive, award winning wines", he concludes.