Organic Wineries double their presence at FENAVIN 2013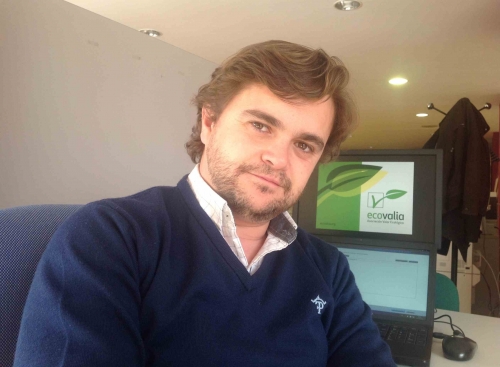 Wineries producing organic wine accounted 10% of exhibitors in 2011 but 23% of those at FENAVIN 2013.

A tasting of organic wine from La Mancha and Andalucia is scheduled for May 8, highlighting many of the wines' qualities, including the value of the land.
24.04.2013 |
One of the most interesting aspects of FENAVIN 2013 is, without doubt, the important presence of organic wines. This has doubled since the previous event and this year 23% of the vintages in the Wine Gallery are organic, compared to 10% in 2011.
FENAVIN thus reflects the huge growth of organic wine production in Spain, supported by a certification system and rules that guarantee a level of quality equivalent to traditional wines.
Spain is the world's largest producer of organic wine and boasts healthy exports, if not domestic consumption, due to the strong environmental awareness of European Union consumers. In two decades organic wine production has grown exponentially, from 50 wineries and presses in 1991 to 2,700, including 512 wineries.
Furthermore, the consumption of all organic produce has grown by 7% in the last three years, despite the economic recession. This, according to the President of the Ecovalia Organic Value Association Diego Granado, is "something that few sectors can boast of".
Ecovalia, which groups together 56 organic wineries from Castilla-La Mancha and Andalucia, will launch publicly at FENAVIN with a sectoral round table on May 7 and a tasting of organic wines from La Mancha and Andalucia on May 8.
For Granado, FENAVIN is a vital focus point for the sector and the separate organic display area in the Wine Gallery, along with the use of QR codes, "is a further example of the growth of the sector and of the importance of tools that facilitate trade in difficult times". He also emphasized that international wine buyers look for and buy both organic and conventional wines.
The important wine region of La Rioja boasts 23 organic wineries grouped together in the Professional Riojan Association of Organic Agriculture. Their wines match the traditional quality of La Rioja vintages with more natural organic production techniques and strict limitations on the use of artificial chemicals. Their production, made mainly from the tempranillo, garnacha, graciano and mazuelo grape varieties, is aimed at the European, American, Canadian and Japanese markets.
The Association has taken part in four FENAVIN fairs. Secretary José María G. Vitón expects this year's event to continue producing numerous quality business contacts between Riojan wineries and wine importers.
Other Exhibitors
B5Bio Organic Wineries is a group of more than 20 companies that are displaying 150 organic wines from around Spain at FENAVIN 2013, made from over 30 grape varieties. Coordinator Ignacio Bidegaín values the separate identity of organic wine, which "boasts diversity, dynamism and a strong presence in export markets". B5Bio will display all its wines, including several innovative offerings, as a tasting experience at its stand .
Bidegaín is disappointed that organic wines maintain their reputation for high prices. He notes that they offer wines "from 1,50 euros up to 1,500 euros, with the average price between three and seven euros; hardly exorbitant for a quality product that competes with and wins as may medals as any other wine".
For the Casa de la Ermita Winery, part of the Jumilla DO, the support for organic produce since the start of FENAVIN has been positive. He explained that "in Spain people look at the wine region, while in export markets they focus more on quality". The US and EU account for 80% of their sales.
The Castilla-La Mancha region also produces quality organic wine. The Pedro Muñoz winery "Vinos Coloman" accounts for 10% of the region's total organic production. Manager Casimiro Sanz admits that the demand for organic wines has not been as strong as previously expected in regions such as Japan and Central Europe.
Finally, organic and non-organic wine certification board Sohiscert notes that organic wine production is a growing area and that more and more traditional wineries are offering an organic line. Institutional support has also been a catalyst for this increase. "Not so for national consumption", states Ángel Francisco Arriaga, "it's a problem that has got worse with the crisis; the healthier product that you get in exchange for a small increase in price seems to count for less when people buy wine".