This year at FENAVIN Marta Robles and Carmen Posadas will be in charge of leading the round table "Women and Men in the World of Wine"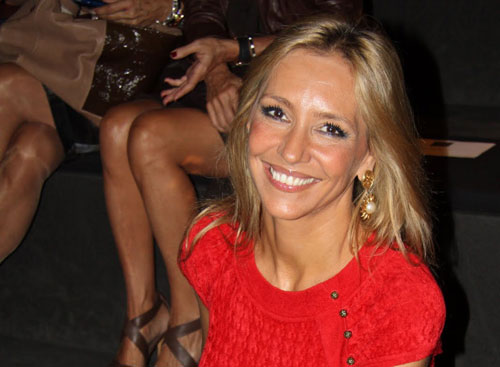 Espido Freire, Irene Lozano, Nativel Preciado and Marta Rivera de la Cruz will be commenting on the way that wine is present in the life of women.

On their part Fernando Marías, Agustín Díaz Yanes, José María Sanz Beltrán, 'Loquillo' and Víctor Ochoa will be explaining the relationship of men with the wine world.
08.05.2011 |
As a spectacular finish to the 6th Edition of FENAVIN, on Thursday, June 12th at 5.00 p.m., recognized men and women of the national cultural scene will be expressing their wine experiences and their point of view on the culture of wine in Spain. The round table has resorted to the rich collection of Spanish sayings and proverbs to define the subject matter of the event: "metidos en el laberinto, lo mismo da blanco que tinto' (once in the labyrinth, white or red, it's all the same). This round table will be gathering together top line speakers who will be talking about the relationship between women and wine, from a female point of view, and of the relationship between men and wine, logically from the men's point of view.
The "Wine and Women" encounter, which will be moderated by Marta Robles, will be gathering together prolific and outstanding writers of stature such as Espido Freire, Irene Lozano, Nativel Preciado and Marta Rivera de la Cruz. All these women, who have the same profession in common, but who have different tastes and experiences in that pertaining to the world of wine, will each be making a personal and individual speech in which they will undoubtedly resort to their literary weapons.
For Marta Robles, wine has represented a constant presence in her life. "Wine, always in moderation, has been present in my everyday life and on all occasions, be these good or bad." She considers it a privilege to count with the presence of outstanding personalities from the world of culture and to have the opportunity to discover their diverse concerns and the anecdotes they have to tell about the world of wine, activity that will also insure that consumption of wine be given the prestige it deserves.
Carmen Posadas is of the opinion that gender does indeed define wine tastes
On her part Carmen Posadas has been chosen to command the male team in the heterogeneous round table "Wine and Men", which will be made up by the sculptor Víctor Ochoa, the writer Fernando Marías, the film director Agustín Díaz Yanes and the singer José María Sanz Beltrán 'Loquillo'. With the women as our honored guests, "the idea will be to reflect the different experiences that we each have in that pertaining to references from the world of wine, hoping to offer an entertaining overview and a round table that is loads of fun. There are those who idolize this sector, something that I respect, although our intention is to enjoy it and express our different points of view," the author of 'Pequeñas Infamias' (Little Indiscretions) explained. This author is certainly not adverse to her characters drinking wine in her books or to commenting on wine in some of her works. "In those cases I like to work with the sector's jargon in as far as colors, textures and sensory experiences are concerned."
The writer also affirms that "although many assure that there is no difference, I have observed that women prefer white wines, with low acidity, while men tend to favor red wines. On top of that some women can be somewhat sacrilegious, as is my case, because there are times when women drink white wine with ice."
In as far as her personal tastes are concerned, Posadas mentions that she loves Rueda and Somontano wines, with her favorite vareties being Verdejo and Gewurztraminer and, in cava I tend to choose the ones that are lower in acidity and, above all, rosés. "I am quite aware that my tastes are not exactly orthodox, but I do consider myself a lover of wine, I like it, but I don't believe in wine as if it was a religion and I have to say that I am rather skeptical about the wine gurus," the writer admits.