All of Fenavin's workers will be watching over the security of the trade fair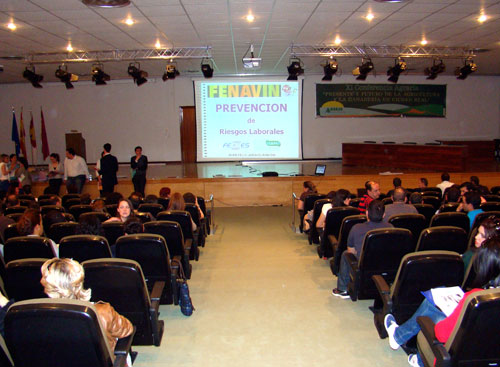 The entire Fenavin team has come into contact with the evacuation plan and has participated in a fire drill
02.05.2011 |
Just a few days before the 2011 edition of the National Trade Fair on Wine is to kick-off, the same to be held from May 10th to the 12th, about two hundred of Fenavin's workers, most of whom are from Ciudad Real, have gathered together in the Trade Fair Pavilion in order to watch over the security of the trade fair, which expects to receive more than 20,000 persons in the trade fair grounds each and every day of its celebration.
In this sense the entire staff has been instructed on evacuation plans, the same by personnel from SGS, successful bidder company in that pertaining to the trade fair's security. The workers have also become acquainted with the protocol for action and they have participated in a fire drill during which the necessary operations for these types of situations were put underway. Following the fire drill, the security representatives remained on the trade fair grounds in order to analyze how the operation had taken place.
Prior to this the workers also had the opportunity to meet the trade fair's technical team and to participate in a chat on labor risks in order to carry out their work with even more diligence during the celebration of the fair itself. Following this activity they gathered together in groups to be informed about their specific tasks, this in accordance to the activity that each is to carry out during the trade fair.