"La Casa" (The House) of Castilla-La Mancha in Madrid Recognizes the Work of FENAVIN in its 'First Regional Awards 2009'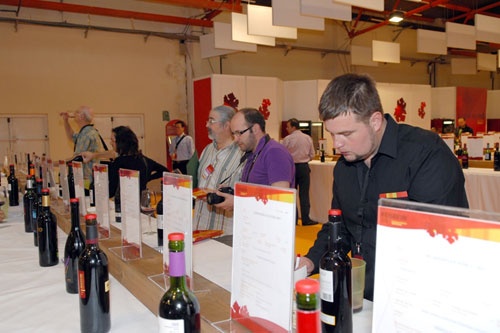 Its President, Olga Alberca, believes that "it is a consolidated and important trade fair in our country, something that is an honor to our community."
20.05.2010 |
The House of Castilla-La Mancha in Madrid will recognize the work of the National Wine Fair, FENAVIN, in its "Castilian-Manchegan of the Year" awards on May 30th "for converting the trade fair into one of the best trampolines and wine-producing success in the country", as detailed in the text of the letter announcing the award that was received by Nemesio de Lara, the president of the Trade Fair and the Provincial Government of Ciudad Real.
According to Olga Alberca, the National Wine Trade Fair "is consolidated and very important in our country, something that signifies a great honor for our autonomous community".
The award winners are chosen by the board of directors of The House of Castilla-La Mancha from those proposed by their members and by the regional communications media, and this year the award winners are:
For the province of Albacete, Emilio Martinez Espada, for his outstanding literary and journalistic accomplishments; for the province of Cuenca, Miguel Romero Saiz, for his achievements in the literary field and university level teaching; for Guadalajara, Clara Sanchez, recognizing her narrative skills in her novels; while the person recognized in the province of Toledo is the sommelier of the Restaurant Zalacain, Custodio Lopez Zamarra, for his work, and general expertise in wines.
In addition, other awardees this year are: the Stockbreeders Cooperative of La Mancha, the locality of Casasimarro, in Cuenca, and the National May Festival of La Mancha, as well as FENAVIN itself.
These awards have been given out for almost 50 years, just a few years less than the age of the House of Castilla-La Mancha, which was inaugurated as such in 1951.
Prizes will be given out during the dinner at the Orfeo Restaurant, located in the Capital's Calle Alcala.