Private wine labels, an excellent opportunity for Spanish wineries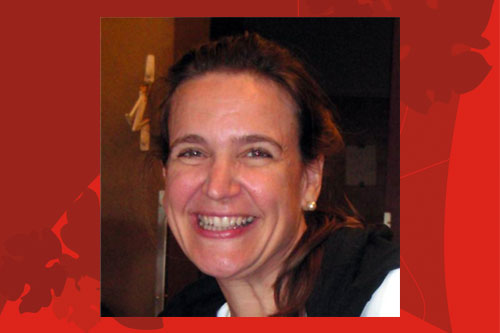 The Representative for Wine Marketing at the Codorniu Group and the Director of Marketing & Sales for Proodevo will be explaining "How to create a label in today's world of wine"
03.05.2009 |
The Representative for Wine Marketing at the Codorniu Group, Germán Ramírez and the Director of Marketing & Sales for Proodevo, Marie L. Calderón will be explaining "How to create a label in today's world of wine", this within the sessions called "Marketing of Wine - The Tool Towards Excellence in Commercialization III. The event will take place within the frame of the National Trade Fair on Wine, FENAVIN-2009, which will be celebrated in the Ciudad Real Trade Fair Pavilion from May 5th to the 7th.
Germán Ramírez clarifies that in the first place "brands (or labels) are not created by those elaborating wine, but by the consumers themselves, who are the ones at which the brands are aimed". It is only after a long period of time that it is possible to create a brand in the world of wine, and always responding to the needs of the final consumer (restaurants, opinion leaders, journalists, etc…).
According to Ramírez, building a wine label is a challenge, because on the one hand, "you are responding to a required need; while in turn you have to insure that it will be differential".
However, he points out that a possible error in concept could exist, because "quite often many products that are not such are actually denominated as brands". There are a multitude of wines on the market, and very few brands", he adds. Occasionally the consumer is considered as "unfaithful to the brands and the reality is that there are far less brands than we actually think", he states.
Ramírez believes that "creating a brand could be a great opportunity for Spanish wineries abroad, as they not only compete with other wineries from the national territory, but also with many wineries from other nations.
He is likewise of the opinion that "carrying the country label is inevitable. When a Spanish wine is being sold out of Spain, even if we do not want to, it is actually being sold under the country label".
Wine brand, synonym of safety and confidence
On her part, Marie Calderón explains, "A brand transmits safety and confidence to the consumer. Thus the reason why we are always in search of creating a unique characteristic that will differentiate us from our competition and a way of doing this is through a consolidated brand that represents all these qualities we want to transmit to our objective public".
"Only in Spain it is estimated that we have 16,000 wine brands. With such a highly fragmented wine market, creating a brand that can generate a niche on the market is very difficult for a winery. Marketing budgets that can support the necessary investment to create a brand and consolidate it with the consumer are scarce", she comments.
She also believes that "it is indeed really important that a brand be created in the world of wine, and we must insist on this being as such. At FENAVIN we will be commenting on a few ways to do this". "Consumers like brands because it makes them feel safe. Increasingly more when we purchase wine as consumers, as we are at a social risk with our friends if we choose one that does not pair well with the food we are going to enjoy", she comments.
"What is to be taken into account as a winemaker - she recommends - is that when one creates a private label, the category of the wines in which we want to compete must be well defined, as is the case with the targeted public. Consumers think differently and behave differently when choosing a wine with a basic price as opposed to an ultra-premium or icon wine", she concludes.