Professionals of prestige in diverse areas, who create their own wineries, will be putting their experiences on display at FENAVIN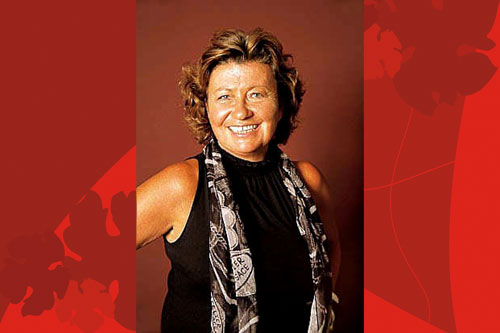 Recognized professionals such as the designer Roberto Verino, the surgeon Juan Palomar; the Deputy Public Prosecutor of the Provincial Court of Madrid, Emilio Valerio or Jesús Barquín, expert criminologist, are the new 'Winemakers by Hobby', profound lovers and connoisseurs of wine
02.05.2009 |
There came a day when a group of people with outstanding professional trajectories, in tremendously diverse fields, decided to 'complicate their life' and enter the world of wine. Within this winemaking trend of the 21st Century - in which 'socialites' and exploitation of personal images as commercial bait are certainly not lacking, options that are naturally absolutely respectable - there is a small group of individuals who has entered the world of wine because they are passionate about it. Paz Ívison, one of the people who is most highly loved and respected in the Spanish wine scene, will be coordinating the round table in which four of these 'winemakers by hobby' will be sharing their experiences with the trade visiting FENAVIN, National Trade Fair on Wine that will take place at the Ciudad Real Trade Fair Pavilion from May5th to the 7th.
Emilio Valerio (Deputy Public Prosecutor of the Provincial Court of Madrid), Roberto Verino (fashion designer), Juan Palomar (internationally renowned urological surgeon) and Jesús Barquín (Director of the Andalusian Inter-University Institute of Criminology of the University of Granada and Professor at the University) are true lovers and connoisseurs of wine. Without having abandoned their notably successful professions, and despite the fact that none of them actually elaborate the wine directly (as they are not enologists), they do in fact handle, 'at the foot of works' so to say, all that involved in the corporate management of their respective wineries.
Laderas de Montejurra (Emilio Valerio)
Emilio Valerio, during a good part of his career, held the post of Minister of the Environment of the Community of Madrid. He is convinced that sustainable development and correct territorial planning depends on the promotion of small and medium-sized economic initiatives in the rural scope and this is the philosophy that impregnates his winery, 'Laderas de Montejurra' in Navarra.
Valerio heads a group of people who are truly committed to biodynamic agriculture, based on cultivation of small plots of land and the defense of biodiversity and the singular nature of each natural enclave. This group is dedicated to the elaboration of artisan wines, which faithfully reflect the terroir from which they come. Their most outstanding label is a red wine, 'Viñas de Amburza', a blend of Garnacha, Graciano, Cabernet Sauvignon and Merlot, in proportions that vary from year to year depending on the harvest.
Gargalo (Roberto Verino)
Indeed Roberto Verino needs no presentation in the world of fashion, as he is undoubtedly one of our most prominent designers, known throughout the world. His winery, Gargalo, ('bottle neck' in Galician) actually saw the light towards the end of the eighties, as a project that was originally destined to revitalize the winegrowing tradition in an area that was disappearing into oblivion: the Monterrei Valley.
Verino decided to approach the matter calmly, without any rush, looking to offer a differentiated, and singular, high quality product, in like manner, to his tailoring. Thus, he started to replant autochthonous Mencía, Godello, Doña Blanca, Treixadura and Bastardo vines. Over time, the painstaking care of the vineyard has given rise to a range of exceptional wines, protected under the denomination of origin Monterrei: 'Terra do Gargalo Carballo' (Tempranillo, Mencía and Bastardo), 'Terra do Gargalo Red' (Tempranillo, Mencía and Bastardo), 'Terra do Gargalo White' (Treixadura, Godello and Dona Blanca), 'Terra do Gargalo' (Godello and Treixadura on wine lees), 'Terras Rubias Red' (Mencía) and 'Terras Rubias White' (Godello and Treixadura).
Dominio Buenavista - Veleta (Juan Palomar)
Juan Palomar was born in the village of Granadino de Ugíjar, in the Granada Alpujarra, in the bosom of a humble family. Despite this, his father, enterprising man that he was, instilled in him the family tradition for business. After a brilliant career as a urological surgeon in the United States, "he felt the need to return something to his countrymen, who thanks to the daily purchases made in my father's store, had allowed me to reach this place in life", Palomar tells us.
This moral debt and his passion for wine were the reasons that led him to found the winery 'Dominio Buenavista' in his village, and to elaborate the 'Veleta' range of wines. Currently two cavas (white and rosé) are produced at the winery, along with two white wines, one rosé and three red wines. The winery is now working on the recuperation of the Vijiriega, an autochthonous white grape from the Alpujarra. 'Veleta Noladós' is the winery's banner production, an ensemble of Cabernet Sauvignon, Cabernet Franc and Tempranillo that has harvested prominent international awards.
Navazos Team (Jesús Barquín)
Professor Barquín is the founder and prominent member of the Navazos Team, a group that is passionate about Jerez (sherry), inspiring force behind the collection "La Bota de...". This collection is a series of limited editions of wines from "botas" (wineskins) that have been selected from the best Andalusian wineries, which have obtained important national and international recognition, including the Sibaritas 2008 Award to the Best Wine of the Year in Spain.
Since 2008 the Navazos team has a joint-venture underway with Dirk Niepoort to produce a very novel and very special white wine of the year, which is made with the grapes from a selected vineyard in the area of Jerez, fermented in wineskins and aged during five months under "velo de flor" (film of yeast on the surface of wine).
Jesús Barquín is one of the most prestigious experts in Andalusian traditional wines. National Gastronomy Award "Marqués de Busianos" 2006 laureate, he is a permanent member of 'The World of Fine Wine' tasting panel, magazine in which he writes on a regular basis and habitual collaborator in Metrópolis and Elmundovino.com. He is also one of the main authors of the book that was headed by Hugh Johnson and Neil Becket, '1001 Wines You Should Try Before You Die (2008), translated to a dozen languages (amongst them Spanish: '1001 vinos que hay que probar antes de morir').
Paz Ívison
Graduate of Political Sciences and Journalism, Paz Ívison is a Certified teacher in Jerez Wine. She is currently Adviser for magazines such as Sibaritas and Cocina Futuro, established collaborator in the media, for publications such as Yo Dona, GQ and Joyce and collaborator of the radio program Hola Madrid - Sundays (Cope 2 Madrid).
She has participated in numerous forums on the wine sector and she has published several books on the theme. She is also a 'Dama del Albariño' (Dame of the Albariño), 'Dama de La Solear (manzanilla wine)' (Dame of La Solear), member of the U.E.C. (Spanish Union of Wine Tasters), member of the Academy of Gastronomy and Wines of Andalusia, and she has received the National Gastronomy Award (to the Best Journalist of the year 2000), the Best Journalist of the Year 2005 Award from the National Federation of Dining Room Managers and the Eva Award to the Best Gastronomic Communicator 2008 from the Federation of Businesswomen of Navarra.