'The Moment of Wine', from different points of view, at FENAVIN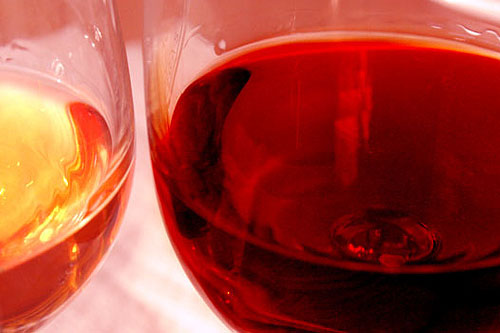 An approximation to the different 'moments' of wine, in the company of recognized experts
02.05.2009 |
There are occasions for white wines, for red wines and for rosés... There are many moments of wine, all depending on the meaning we want to give to the word 'moment'. Some of these will come under analysis during the round table that Antonio Jiménez will be moderating at FENAVIN, National Trade Fair on Wine, which will take place at the Ciudad Real Trade Fair Pavilion from May 5th to the 7th.
Antonio Jiménez, Director of the Intereconomía TV program 'El gato al agua' (Cat in the Water), will be surrounding himself with various experts who will describe their points of view in accordance to their professional relationship with wine. These are Pedro Larumbe, chef and owner of the restaurant Pedro Larumbe; Javier Gila, sommelier at Lavinia, and Mª José Monterrubio, co-owner, sommelier and maitre of the restaurant Chantarella. Its different perspectives - gastronomy, the specialized store and restaurant service - will all shed light on different 'moments' of wine, be the same in that pertaining to the current market situation, fully immersed in an economic crisis, or relative to the choice of a certain type of wine to accompany a menu.
Pedro Larumbe is a chef of recognized prestige, with tremendous experience and brimming with creativity; although he is also a worker of the stove who, apart from offering haute cuisine, is also capable of organizing banquets for five hundred guests and even offering a daily menu for just a bit more than 15 Euros.
Javier Gila is one of the persons in this country who knows more about wine. Unflagging taster of wine and in love with his profession, he has the rare quality of interpreting the requests he receives to perfection, recommending one wine or another with great skill. Not in vain he is Lavinia's sommelier, which is quite probably the most important chain of specialized stores in Europe.
Mª José Monterrubio's strength, apart from her broad knowledge of a Sommelier's work, is her empathy. She enjoys talking with the customers, insuring that they are perfectly attended. Her direct experience at the restaurant Chantarella, on a daily basis 'gauging the situation' of all those that come into the establishment, will undoubtedly put on display one of the points of view that comes closest to the reality of the moments of wine.