The "SpanishOrganicWines" Association has chosen FENAVIN as the showcase to make themselves known to the world of wine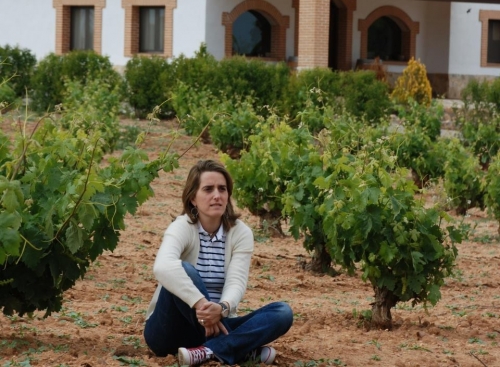 Formed by 34 Spanish wineries, this collective, which has barely been around for half a year, wants to promote a new culture of wine that is more sustainable
13.04.2015 |
Apart from seeing the light with the goal of "joining forces", according to Esther Pinuaga (Bodegas y Viñedos Pinuaga), member of the new association, the association is pursuing "making itself known and commercializing an organic and quality product such as the one we produce". The presentation of the association will take place on the upcoming May 12th within the frame of FENAVIN and the same will be in charge of the coordinator of the association, Ignacio Bidegain. The idea during the presentation is to reflect on the need to make production and commercialization of wines more sustainable, hence "weaving a new culture of wine", Pinuaga adds.
Following these 6 months of experience, the 34 wineries that make up the association have been to Prowein, in Germany, although FENAVIN is actually the chosen commercial event for the official presentation of the organization, because we believe that "this setting is very interesting and a magnificent showcase to make ourselves and our goals known to all", the member of the SpanishOrganicWines Association affirms.
From amongst the priorities of the association, inverting the parameters on consumption of organic wine in Europe is to be highlighted: despite the fact that the whole of the national territory is the first worldwide producer of these types of wines, the same cannot be said about its consumption. "Even within the scope of traditional wines we find that per capita consumption has really dropped in the last few years and we no longer find ourselves among the leading countries", Esther Pinuaga mentions with regret. Even so -she reflects- "at an international level organic production is growing, demand is being created and we believe that it is through association that we will be able to achieve the goal of recognition at a European level".
The truth of the matter is that currently "there is a more wide-spreading culture of organic wines in other countries than in Spain"; one can see that there is concern and interest in consuming these types of products", comments the spokesperson of the SpanishOrganicWines Association.
Respect for the environment
Production of organic wine represents a change in how the vineyard is handled, as is the case with the vinification practices with regards to traditional production. According to Esther Pinuaga this means "treating the vineyard in an environmentally responsible manner, without using chemical synthesis products or, obviously, transgenic (genetically modified) products and respecting the natural methods of production".
This is an argument that will be developed during the lecture that will take place at FENAVIN on the upcoming May 12th, an event known to this expert in organic wines from previous editions and which she considers to be "the number one event at the Spanish winegrowing level", a professional event at which "one must be present no matter what".