The market research specialist Wilhelm Lerner will reveal the keys to how Spanish wines can better reach German buyers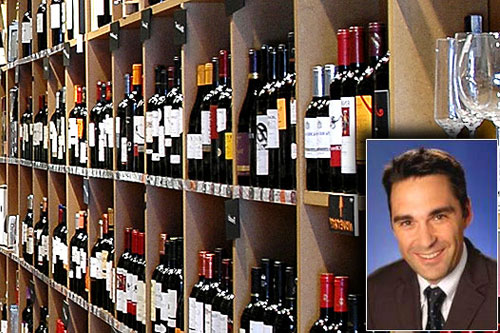 This high-profile partner of the Wine Intelligence consultancy will host a conference at FENAVIN
08.04.2009 |
A market as important for Spanish wine as the German one could not be absent from the Activity Program of the 5th National Wine Fair, FENAVIN, which is to be held between May 5th and 7th in the Ciudad Real Exhibition Center.
Wilhelm Lerner's conference will cover the general situation as well as going into details. In his introduction, this expert will describe the German wine market's structure and most recent developments. He plans to give information about the different distribution channels and their relative importance, the different kinds of stores, legal characteristics, price bands and different ways of segmenting wines with the end consumer in mind. An important element will be the impact of the current economic crisis.
Next to this, Lerner will set out Germany's specific position in the results of the latest Vinitrac studies, obtained using biannual surveys of more than 1,000 consumers in each of the world's fifteen most important markets. In this way he will go into detail regarding different kinds of consumption and the most common consumer, use and habits patterns. He will also look at the German end consumer's determining factors and buying attitudes, compared with the behavior of the Spanish consumer. Specifically, Lerner will sketch the profiles of the average German buyer and discount store wine buyer, and he will describe the specific positioning of Spanish wines in Germany.
His talk will finish with a summary of the most important conclusions for Spanish exporters and will be followed by a debate on these matters, which promises to be very interesting.
Wilhelm Lerner studied Enology and Viticulture at the Geisenheim College (Germany) and Wine Marketing at the University of San Francisco (United States). Furthermore, he has an MBA and is a drinks industry engineer. He has been working for Arthur D. Little -a world leader in the consulting industry- for 19 years and is currently this company's Central Europe Strategy & Organization as well as Corporate Finance Practice Leader; he also has responsibilities in the Chemical Industries and Consumer Products areas. His work focuses on the strategic management of companies and performance improvement in marketing, innovation and distribution channels.
Furthermore, he has founded and now runs the company Wine Networks, which specializes in market research, consultancy and the development of innovative concepts in the winemaking industry.
Lerner is also a strategic partner in Germany of the prestigious consultancy firm Wine Intelligence, and he collaborates actively on designing, carrying out and analyzing the Vinitrac surveys and Landscape Reports periodically published by this company and which are required reading for any winemaking professional interested in exporting.