FENAVIN 2009 invites Ciudad Real shopkeepers to turn their windows into "stages" for the world of wine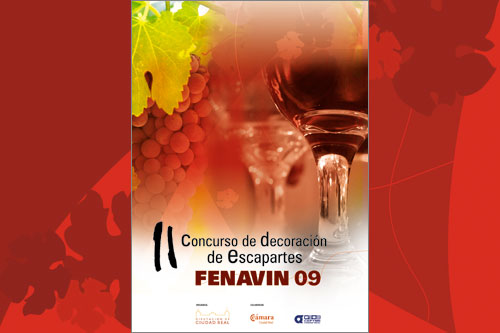 The organizers will award a total of 14,000 euros in prizes, with a first prize of 5,000 euros
02.04.2009 |
FENAVIN has announced the second Shop Window Decoration Competition, organized by the Ciudad Real Provincial Government in collaboration with the Chamber of Commerce and the CEOE-CEPYME. The proposal is an invitation to Ciudad Real shopkeepers to turn their windows into creative spaces devoted to the world of wine. The competition is aimed at the whole of Ciudad Real's commercial sector, regardless of the activity.
The competition's goal is to decorate shop windows using elements related to the wine sector on the occasion of the FENAVIN fair, which is to be held from May 5th to 7th. Therefore, the subject matter of the decorations will be viticulture and oenology and each individual shop will be free to use any materials and decorative elements it considers most appropriate.
Participating businesses need to have their windows ready from 10 am on April 22nd to 8 pm on May 10th. Windows are to be lit until 10.30 pm at least.
The panel will be made up of experts in design, decoration and viticulture. They will assess business and artistic criteria applied to the design, including originality, quality, innovation, design and lighting.
The panel's decision, which is to be announced before FENAVIN starts, will be final. The winners will be notified and they will receive a badge to be displayed visibly in their window until the end of FENAVIN.
The award ceremony will take place at 11 am on May 7th, 2009, in the Fair Pavilion.
Those interested in taking part in the competition should go to the General Register Office of the Ciudad Real Provincial Government, located at Pza. de la Constitución no. 1. A list of participating shops will be published at www.fenavin.com.
Prizes
A total of 14,000 euros will be given out in prizes: the first prize is 5,000 euros, the second 3,500 euros and the third 2,500 euros. Three special mentions, each with a value of 1,000 euros, will also be granted.