FENAVIN organizes a number of training days so that wineries in the province can take advantage of all the business opportunities offered by the fair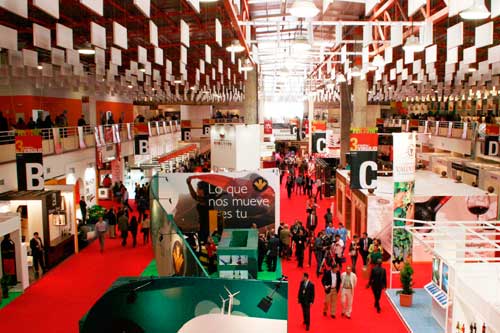 The first of these will be held at the head offices of CRDO Valdepeñas on March 18 and the second at the CRDO La Mancha offices on March 26
14.03.2009 |
FENAVIN, the National Wine Fair, which will be held for the fifth year running in Ciudad Real in May has organized a series of Training days together with the Instituto de Promoción Exterior de Castilla-La Mancha (IPEX) -Exterior Promotion Institute Castile La Mancha-. The aim of these is so that wineries in the province can take advantage of the business opportunities offered by the fair and so make the most of their attendance.
The first of these sessions, which will be entitled "How to Take Advantage of FENAVIN's Business Tools", will be held on March 18 at the head offices of the Valdepeñas Designation of Origin Supervisory Council (C/Constitución, 23). The following training day will take place on March 26 at the offices of the La Mancha Designation of Origin Supervisory Council (Avda. Criptana, 73) in Alcázar de San Juan.
The sessions will begin at 10 am with a reception and the handout of documentation to those attending. Nemesio de Lara Guerrero, President of the Provincial Government of Ciudad Real, will run the presentation. The training day will deal with "The Business Tools that FENAVIN Makes Available for Wineries and Winemaking Cooperatives," and will be given by Manuel Julía, the Director of FENAVIN. Furthermore, there will be a talk on "How to Make the Most of Participating at FENAVIN," which will be given by Javier Vega, Director of the Castile La Mancha Exterior Promotion Institute.
These Training days will provide companies with the business possibilities and facilities offered by FENAVIN, as well as existing tools in the market for making the most of the contacts.
Spain has the world's largest vine area and this is how it should position itself in international markets. Furthermore, more than half of Spanish wines are produced in Castile La Mancha, and so the region needs to have a well-publicized and well-designed presence at the fair.
FENAVIN is Spain's most important wine industry trade fair and it offers a unique chance for companies like yours to enter new markets, given that there is the possibility of holding meetings with buyers from 44 countries.
The success of a fair lies in prior preparation and in the work carried out afterwards. Therefore, it is essential to have ready all the details needed to optimize business possibilities, such as having up-to-date catalogues and information and promotional material; sending people to the fair who have decision-making capacities and a knowledge of languages, among other requirements.
In this regard, FENAVIN provides the right setting, the tools and the information necessary so that the time spent by professionals at the Fair can be profitable. The tools it makes available include the buyers program, with the arrival of 500 foreign buyers forecast for this year, plus all those who come independently (and this year more than 2,000 are expected), as well as 3,500 Spanish buyers and distributors.