Elena Espinosa, Minister of Medio Ambiente y Medio Rural y Marino (Environment and Rural and Marine Environment) to open FENAVIN's 5th Edition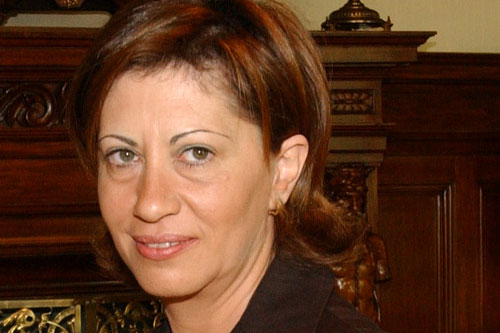 Elena Espinosa, Minister of Environment, Rural and Maritime Environment
Together with the region's highest authority, José María Barreda, she will preside over the opening ceremony, to be held on May 5.
09.03.2009 |
Today, Monday, March 9, Elena Espinosa Mangana, the Minister of Environment and Rural and Marine Environment has confirmed her attendance at the opening ceremony of FENAVIN, the National Wine Fair, which will open to the public on May 5.
Since the year 2004, this is the first time in which the highest official of the said Ministry (formerly Ministry of Agriculture), will visit the Fair. In this event, she will be accompanied by the President of the Junta de Comunidades de Castilla-La Mancha (The Council of Communities of Castilla-La Mancha), José María Barreda Fontes, and other regional, provincial, and local authorities.
1,200 wineries, 8 pavilions, and larger exhibition grounds
This fifth edition of the Fair, which was presented to the media last March 2, forecasts a spectacular participation in spite of the economic crisis, as around 1,200 wineries, both present and represented, will display their wines. In addition, the Fair has undergone an outstanding increase in exhibition square meters, which have been extended from the 22,133 of the previous edition to the 29,525 of the present one with the addition of pavilion # 8, the Ganímedes.
Therefore, the fair grows in number of wineries in regards to the past edition, which housed 978 (22.69%). A great response from the sector that proves the correct criteria followed by the organization of this Fair, which has been focused exclusively on business, a vision that has ultimately convinced Spanish wineries and buyers from all over the world of the efficacy of the 'Método FENAVIN' (The FENAVIN method).