THE WINE MARKET IN CHINA, AN INTERESTING CONFERENCE TO TAKE PLACE AT FENAVIN 2007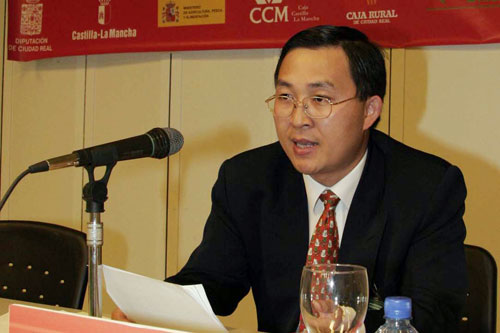 Marisa Flores, Delegate of the IPEX in Hong Kong, will be revealing the keys involved in exporting wines to the Asian giant
02.05.2007 |
The lecture will be included in the Program of Activities to be celebrated within the frame of FENAVIN 2007, National Trade Fair on Wine, that will take place from May 7th to the 10th at the Ciudad Real Trade Fair Pavilion.
There is no doubt that the Chinese market is currently one of the most coveted. Its peculiar yet constant reconciliation with a certain way of understanding the consumption society and the impressive size of its population are turning this country into a preferential destination for all sorts of investments. Merely as an anecdote, let us take into account that in China there are already more than 20 million multimillionaires.
However, as warned by Marisa Flores, it is also "one of the most unknown and mythicized markets to be found", thus the reason why the lecture to be offered by the IPEX (Castilla-La Mancha Foreign Promotion Institute) Delegate in Hong Kong holds an eminently practical nature. The objective is to offer the audience a detailed description and realistic analysis of this market and also to provide the entrepreneur, potential wine exporter, with relevant information about the business opportunities that exist on the Chinese wine market and about the way to interact with a culture that is very different from our own in matters pertaining to trade.
In the first place Marisa Flores will describe the main characteristics of the Chinese market, emphasizing on the demand for wine products and on the numerous associated factors that condition this demand: different types of sales points, most habitual tastes amongst the diverse consumer profiles, tendencies that are being consolidated…
In a second phase, the conference will undertake an analysis of the competition, starting with the local Chinese offer and continuing with the main rivals, that is the producer countries from both the Old and New World. Evolution in the last few years of Castilla-La Mancha wine exports will also be analyzed during the lecture, to then conclude with an evaluation of the possibilities of penetrating the Chinese wine market and with a series of practical recommendations to undertake exporting aimed at the Asian giant.