Concha Cuetos: "Because of all its virtues, I am truly in love with wine"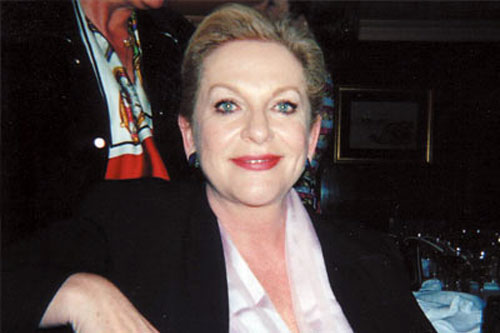 The actress will be reciting El Alma del Vino (The Soul of Wine) by Manuel Juliá, along with actors Emilio Gutiérrez Caba, Mª José Goyanes and José Mª Arcos at FENAVIN 2007
28.04.2007 |
Actors Concha Cuetos, Emilio Gutiérrez Caba, Mª José Goyanes and José Mª Arcos will be reciting El Alma del Vino by Manuel Juliá. This event will take place in the Assembly Hall of the Ciudad Real Trade Fair Pavilion on the upcoming May 8th, within the frame of FENAVIN 2007, National Trade Fair on Wine, to take place from May 7th to the 10th.
As mentioned by the actress, "I consider wine to be a very important part of our culture ever since it was introduced by the Phoenicians in our peninsula, that is according to legend". "I am in love with wine because of all its virtues, and because according to the experts it provides benefits for our health, although of course, in moderation", she warns. "If there was anything negative to be said about wine, this is that they used to say it was bad for our health, and yet the contrary has been proven: wine is healthy", she adds.
The star of "Farmacia de guardia" (Pharmacy on Duty), one of the most successful television series in the nineties, assures, "wine is ideal when in company. There is a certain wine for every moment", she adds.
As Manuel Julia's texts read in El Alma del Vino, wine brings joy to the heart of man and according to the actress "it makes any circumstance better, it makes bad times seem easier, although always in moderate amounts". And it is also said that wine is a synonym of joy, "but it is also a synonym of melancholy, a synonym of meditation", she blurts out.
"THE WORLD OF WINE IS OVERFLOWING IN SENSUALITY"
Concha Cuetos, who is also the Vice President of the Association of Women Lovers of Wine (AMAVI), corroborates that women have more capacity to capture the aromas and flavors of wine. "Women are more permeable to sensations; we feel more". "The world of wine is overflowing in sensuality", she asserts.
The Madrid born actress says "wine is always present in the world of theatre and the cinema". In fact she is currently performing a play, "Llama un inspector" (An Inspector Calls) by J.B. Priestly, "in which already at the beginning of the function we are toasting with champagne". "Wine is inherent to the human being", she affirms.
She also believes that there is a culture surrounding the world of wine. "Wine is deep-rooted in our culture". "Trade fairs such as FENAVIN contribute to an increase in the consumption of wine and in particular they contribute to raising the level of exigency that we have when we consume wine".
The actress, who fell in love with the world of wine thanks to the enologist Mª Isabel Mijares, is a habitual consumer of wines. "I have a glass of wine with my meals and whenever I go on tour I always ask for wine from the area where I am performing", she confesses.
Mª JOSÉ GOYANES: "WINE AND GOOD COMPANY, SIMPLY ONE OF LIFE'S DELICACIES"
Mª José Goyanes, who is also an actress, assures, "wine and good company, simply one of life's delicacies. Wine with lovely music or with a good book is just about the best that can happen to one".
Goyanes, who considers herself "very pro-wine", comments that "one must savor wine, one must know how to drink it and it must always be accompanied by a fine meal. A meal without wine is like a garden without flowers. Wine is sybarite and very refined, it is an exquisite delicacy".
The Madrid born actress also believes that wine is a synonym of happiness, given that "it makes one more extroverted, turning one into a chatterbox. It is one of life's pleasures. And as someone said and I corroborate I would never trust anyone who doesn't like wine".
Mª José Goyanes, who has worked with the National Classic Theatre Company for years, also believes that much has been written about wine in literature, given "that the recital El Alma del Vino by Manuel Juliá is proof of this. Wine has been written about everywhere, starting with El Quixote, including Shakespeare, the Classic Greeks and even eastern literature. Wine is very theatrical and literary".
In like manner she believes that women are more capable of capturing the aromas and flavors of wine. "Women are more sensitive and we are better doted - she declares while chuckling- as is likewise the case with men and other abilities and skills-" she adds. "We are more than ready to capture that divine touch that wine has, touch that is almost at the height of the Olympus".
She also confirms, "wine is very present in the world of cinema and theatre. In fact, there are numerous scenes in which the actors toast, situations in restaurants in which a specific brand is mentioned. Quite rarely is there a movie or a play in which wine does not appear. It is a very special element. And visually it is also present. From about 200 sequences that there are in a movie, wine appears in at least 70. It is part of life".