Pepu Hernández: "Wine is a recurring and regular topic at the dinner table"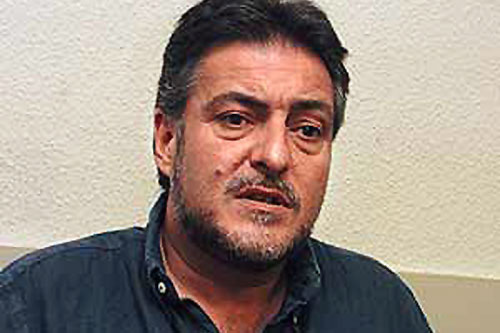 The National Basketball Coach will be participating in the round table "Wine and Sports", coordinated by Juan de Dios Román and in which Luis Aragonés, Sergio Sauca, Talant Dujshebaev and Miguel Ángel Bufalá will all be coming together at FENAVIN 2007
27.04.2007 |
The National Trade Fair on Wine, FENAVIN 2007, that will take place from May 7th to the 10th at the Ciudad Real Trade Fair Pavilion, will be hosting the round table "Wine and Sports", coordinated by former National Handball Coach Juan de Dios Román and in which Luis Aragonés, National Football Coach, will also be participating, along with; Pepu Hernández, National Basketball Coach; Talant Dujshebaev, Ciudad Real Handball Trainer-Player; Sergio Sauca, Sports Journalist and Miguel Ángel Bufalá, Sports Physician.
The round table "Sports and Wine" will have two differentiated profiles. First of all a scientific profile, which will be presented by Doctor Bufalá, Vice President of the Club Deportivo Estudiantes Team and Foundation and specialist in sports medicine. The remaining lecturers will also be developing the real, practical and anecdotal point of view.
The idea behind the round table is to make the reality involving athletes consuming wine known to all, although narrated from their point of view. For this the round table will be counting with the participation of experts from the viticulture world, such as Sergio Sauca, Sports Journalist for TVE and National Football Coach, Luis Aragonés.
According to Miguel Ángel Bufalá "there is a myth surrounding wine. The same being that it is harmful for the health of consumers in general and for athletes in particular. However, this is an absolutely false idea, as it always depends on the amount and the moment. Due to its characteristics, wine can produce energy and it can be useful for athletes. Even so, it can also reduce their reflexes. Thus it should never be consumed in the moments prior to a competition".
When talking about an athlete including wine in their diet "there is no doubt whatsoever that the same is not harmful. One of wine's positive characteristics is the satisfaction it produces, given that it gives off endorphins that cause a pleasant sensation, apart from its antioxidant effects, although this always when consumed in small dosages", he explains.
WINE, A REGULAR TOPIC AT THE DINNER TABLE
According to Pepu Hernández, National Basketball Coach, there is an important relationship between the world of wine and sports, as "it has always been related with our trips. Be these in Spain or in other countries, we certainly enjoy trying new wines. And wine is a recurring and regular topic at the dinner table, We enjoy talking about the different possibilities of wine, we enjoy tasting them and there is always an "expert" around who talks about them".
The 2006 World Basketball Champion Coach also assures that moderate consumption of wine is healthy for athletes. "I have listened to many experts and it is certainly true that athletes can have a glass of wine with their meals. This could be apparently counterproductive and logically it is not always properly understood, yet for an athlete reasonable consumption of wine is quite often preferable to any other carbonated beverage".
The Coach assures that he is highly interested in visiting FENAVIN, as the world of wine has always attracted him. "I'm no expert, although I do consider myself an inquisitive man and I enjoy tasting different wines. I believe that thanks to these types of events consumption of wine and the quality of our wines can be extended in the world", he concludes.
On his part, the National Football Coach, Luis Aragonés, assures, "as any good Spaniard I love Spanish wines and I do indeed consider that in our country there are very good wines to be found".
He also corroborates the fact that including wine in an athlete's diet is healthy, as is likewise the case for everybody, although always in moderation. "It is the doctors who are in charge of telling us when and how to drink wine".
He also comments that the players of the Spanish team normally have a few glasses of wine during the week, on training days.