The Poets Luis Antonio de Villena and Gabriel Planella and the Journalist Nuria Ribó will be lecturing on "The Memory of Wine" at FENAVIN 2007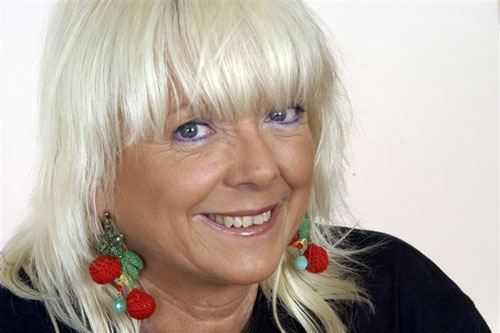 Under the coordination of the Writer Dionisio Cañas, at the National Trade Fair on Wine, that will take place from May 7th to the 10th at the Ciudad Real Trade Fair Pavilion.
18.04.2007 |
The Poet, Essayist and Literary Reviewer, Luis Antonio de Villena, the Poet and Deputy Director General of the Book on the Regional Government of Catalonia, Gabriel Planella and the Journalist, Nuria Ribó, under the coordination of the Writer, Dionisio Cañas, will be lecturing on The Memory of Wine. This event will take place within the frame of the National Trade Fair on Wine, FENAVIN 2007 from May 7th to the 10th at the Ciudad Real Trade Fair Pavilion.
Dionisio Cañas will be speaking about his "childhood memories in Tomelloso, (Ciudad Real, his native town) at a time when all houses had cellars, with home made wine for daily consumption". On the other hand he will also be discussing "the popular idea that "all grieves with wine are less", because deep down I really do believe that it is quite the contrary, one drinks wine to make life more intense, both joys and grieves".
In the Writer's opinion wine is very present in literature written in Spain and abroad. "References to wine are constant in both poetry and prose, although particularly in poetry and, on the other hand, there is a long-standing tradition of poets and writers who enjoy drinking wine. One of the most important Spanish poetry books is called Don de la ebriedad, (Gift of Drunkenness) by Claudio Rodríguez. In this book ebriety is spiritual and physical, and I believe that this is exactly what we are dealing with when drinking wine in a healthy manner: a double experience, a celebration of the body and soul".
Wine recreates man's history, given that "without a doubt it represents a fundamental part of the history of humanity, and in particular understanding the Greco-Roman world without wine would be impossible. Dionysus-Bacchus, gods of wine in Roman and Greek mythology, are the two divinities that affirm life in all their actions. As opposed to the gods of war, gods of wine are far more positive, creative and fascinating", he explains.
On her part, Nuria Ribó will be focusing "precisely on the memories that people of different ages and sexes have about their first steps in the world of wine. I have carried out a series of surveys amongst very different people, from different origins. And the initial conclusion is that there are great differences between the younger generation and adults (40/50), thus their culture of wine is diverse, although with time the younger generation also approaches the world of wine", she explains.
The Journalist assures that, "despite not being an expert, as a reader I do indeed consider that the culture of wine is being extensively and excellently communicated. However, for those not initiated in this world there could be a lack of general information".
She likewise believes that "wine has been and is present in literature and from the most diverse of aspects". She also considers that "wine, in greater or lesser measure, recreates the history of some civilizations, in particular the Mediterranean civilization".
CORRESPONDENT FOR TVE IN NEW YORK AND LONDON
Nuria Ribó holds a Bachelor's Degree in Journalism by the Autonomous University of Barcelona, and she is specialized in audiovisual journalism, sector to which she has been dedicated for the last 30 years. She also worked as a correspondent for TVE in New York and London for almost a decade. She is also the author of Hillary: la biografía de Hillary Rodham Clinton (1993). She is currently writing a second book on Hillary Clinton's political career and candidature to the Presidency of the United States.
She currently directs and hosts a weekly radio program for Catalunya Radio, "L'hora de plutó"; on a weekly basis she collaborates with RNE and Radio-4; and she also participates in TV-3's afternoon program, "El Club", likewise on a weekly basis, apart from writing fortnightly opinion columns for the daily newspaper "El Mundo".