The importance of the properties and benefits of wine on health, under debate at the National Trade Fair on Wine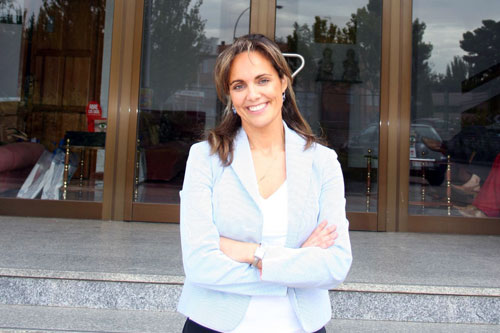 With the participation of prestigious professionals from the world of health
15.04.2007 |
Prestigious professionals from the world of health will be participating at FENAVIN 2007, to take place in the upcoming month of May, during which they will be debating the importance of both the properties of wine, as well as the characteristics of the consumers of wine and the benefits that the same can represent for our own health.
The President of the Ciudad Real Board of Pharmacists, Ana López Casero, will be moderating the round table on "Wine and Health. Recent Investigations", in which Manuel Ibarra Lorente will also be participating, as the Representative of the Spanish Agency of Medicine, along with Inés Iurquiaga, Investigator and Professor of the Cellular and Molecular Biology Department of the Catholic University of Chile.
Ana López Casero assures that "red wine, fruit and vegetables are rich sources of antioxidant polyphenols. Current epidemiological evidence suggests that consuming fruits, vegetables and wine reduces the risk of atherogenesis and many forms of cancer".
"From a point of view of the importance of wine, as a food that walks hand-in-hand with a healthy and responsible lifestyle, the importance of emphasizing both the properties of wine, as well as the characteristics of its consumers and the benefits that the same can represent for health is made manifest", she adds.
THE KEY TO THE BENEFICIAL AND HARMFUL EFFECT RESIDES IN THE AMOUNT THAT IS CONSUMED
Manuel Ibarra Lorente, representative of the Spanish Agency of Medicine explains "wine is a food that has always been a part of the Mediterranean diet, consumption of which is associated to effects over health, effects that are very different depending on the amounts that are consumed and on consumer habits. As is likewise the case with other foods or medications, the key that determines its beneficial or harmful effect resides in the amount that is consumed, in the dose".
"Ever since ancient times, diverse authors have praised the curative properties of wine, however, it has not been until the late seventies when the beneficial properties of moderate consumption of wine on health have been sustained by scientific observations. The beneficial effects that have been documented are those pertaining to its effects on cardiovascular illnesses, although more recently observations have extended to other scopes, such as neoplasic or degenerative illnesses", he comments.
Ibarra informs "year after year the number of publications on the effects of wine or of its components on health is on the increase, which demonstrates the great interest that the scientific community has in the matter. The latest observational studies in humans confirm the protective effect of a moderate consumption of alcohol, in particular against cardiovascular and cerebrovascular illnesses. However, there are still some controversial areas, which will undoubtedly be object of investigation in the future. Thus for example, contradictory data is to be found on whether the protective effect depends on the type of alcoholic beverage that is consumed, or on what populations benefit the most from moderate consumption of these beverages".
"The beneficial effects of wine are also made manifest in studies made on lab animals. In these for example an increase in survival of diverse animal models that were supplied with wine or grape extracts has been observed. In particular, a series of interesting studies have been published about the effect of resveratrol, a polyphenol that is present in wine in small amounts, in which it has been demonstrated that it has anti-carcinogenic effects. Notwithstanding, much work remains to be carried out to clearly establish the mechanisms by way of which wine and its components act to produce these effects", he declares.
He likewise manifests that "most beneficial effects of wine have been associated to its content in antioxidant substances (mainly polyphenols) and its content in alcohol. Phenolic components are powerful antioxidants, due to their capacity to capture oxygen reactive species and free radicals and to inactivate transition metals. Therefore, they can act by inhibiting oxidation of low-density lipoproteins (LDL, or bad cholesterol), which reduces the atherogenic capacity. Some polyphenols, such as flavonoids, inhibit diverse enzymes responsible for generating oxidant species".
"Also, some phenolic components in wine exhibit other actions with potentially beneficial effects in cardiovascular illnesses. For example, it is known that flavonoids inhibit platetelet aggregation, promoting the activity of antiaggregates produced by the organism itself, which could contribute to explaining the reduction in cardiovascular illness produced by foods rich in these components, such as wine", he adds.
Numerous investigations have been carried out in the last few years on the capacity of minority wine components, such as resveratrol and catechol, to inhibit development of neoplasm.
Although, as already commented, "moderate consumption of wine is associated to benefits for health, it is also undeniable that consumption of greater amounts produces health problems. Unfortunately the pattern of consumption of alcoholic beverages amongst young people does not adapt to the characteristics of a healthy habit. In addition, the beneficial effects of alcohol in general, and of wine in particular, have only been observed amongst certain populations, in which the younger population has not been included. In the case of minors and youths that have not yet turned 18, consumption of alcohol could involve endocrine and serious neuronal impact, apart from problems of a social nature (school failure, violence…). Therefore, when assessing the potential benefits in comparison with the risks derived from its consumption amongst this type of population, the conclusion is that there is no low-risk level of consumption, thus talking about a responsible consumption of alcohol is impossible".
"Therefore- he believes- that under the current circumstances, what is most reasonable from a sanitary point of view is to adopt measures that tend towards reducing consumption of alcohol in younger populations, acting from the different scopes, ranging from publicity right through to education and family".
1 OR 2 GLASSES A DAY
The best way to consume wine to obtain its benefits for health is exactly as follows: in moderate amounts (1-2 glasses a day) and with meals. Quite probably those persons who have the habit of consuming wines with their meals, and in the mentioned amounts, probably have other healthy habits in that pertaining to their nutrition or physical activity, as is indicated by some studies.