FENAVIN will be hosting the 1st Window Dressing Contest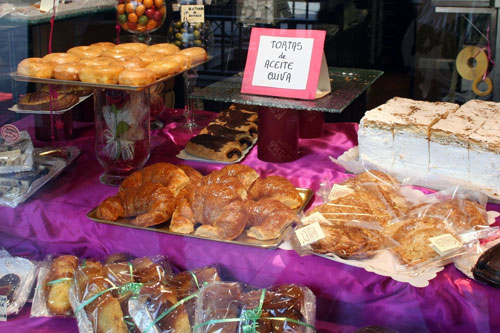 Contest with a total of 10,000 Euros in prizes
10.03.2007 |
FENAVIN 2007 will be hosting the Window Dressing Contest for the very first time ever, which will be organized by the Provincial Government of Ciudad Real in collaboration with the Chamber of Commerce and Ciudad Real CEOE-CEPYMEl (Confederation of Employers' Associations). This contest is aimed at Ciudad Real's commercial sector, independently of their activity.
The objective behind the contest is to conveniently dress and decorate the store windows with wine motifs of the participants' choice with reason of the celebration of FENAVIN. The decorative theme will, therefore, revolve around the world of wine and enology, with the possibility of using any material and decorative element that each store considers opportune.
10,000 EUROS IN PRIZES
A total of 10,000 Euros in prizes will be shared out. The first prize amounts to 4000 Euros; second to 2500 Euros; third to 1500 Euros. There will also be a first consolation prize of 1000 Euros and another second consolation prize likewise of 1000 Euros. All winners will receive a box of wine from the province.
The participating stores will have their shop windows ready by April 25, before 10:00 hours, remaining thus until May 13 at 20:00 hours. The shop windows will be lit until 22:30 hours on a minimum basis.
Experts in design, decoration and viticulture, who will evaluate commercial and artistic criteria such as originality, quality, innovation, design and illumination, will compose the jury.
The jury's decision, which will be made public when FENAVIN starts, will be indisputable, with winners being notified and receiving their award that they will then place in the window shop in a visible place, remaining there until FENAVIN concludes.
The award ceremony will be taking place on May 10 of 2007 at the Trade Fair Pavilion at 11:00 hours.
All those interested in participating in the contest will find all relative information at the offices of the General Registry of the Provincial Government of Ciudad Real, located at Pza. de la Constitución nº 1. The list of competing stores will be published on www.fenavin.com.