"FENAVIN is a very good entrance door to attract Polish importers and consumers"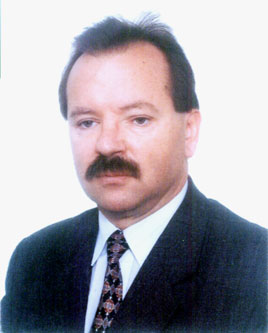 According to FENAVIN's representative in Poland, Henryk Bober.
13.04.2005 |
FENAVIN's representative in Poland, Henryk Bober states "FENAVIN is a very good entrance door to attract Polish importers and consumers". In the same way, he says that "Poles like to be pampered and sometimes this is the decisive factor. We must take into account that wine is a product to be introduced in the medium - long term and, as such, it requires a lot of sacrifice in order to achieve the desired goal. If the Polish importer is satisfied with the results, he will come back for more"
Henryk Bober also explains that actions to attract Polish importers must take place in Poland. " These must be conducted in supermarkets, meetings in the open air, promote the creation of wine clubs or give support to the existing ones, etc. Cooperate with the specialized press or the sommeliers circles is also recommended. There is a great array of actions, it is necessary to get the will to carry them out and the means to make them happen".
Likewise, Boher advises the Spanish exhibitors who want to make the most of the presence of importers in the FENAVIN Business Center to "establish a cooperation relationship in the medium-long term. Poland will, in time, become a very interesting market for wine but it must be conquered. And, more importantly, they must learn to listen to what the Polish businessman is trying to say because most of the ones who will be present (wine importers-distributors and journalists from the specialized press) have a lot of experience in the sector". "It would be desirable the Spanish producer takes advantage of that experience", he recommends.
"SPAIN ENJOYS EXCEPTIONAL WINES"
The Polish representative points out "Spain has exceptional wines but, this, the end consumer in Poland does not know ". "Poland is country with scarce wine culture where the consumer buys wine, not so much knowing the wine or as a consumption habit, but rather like a luxury item which makes one feel important, gives prestige and added value to the consumer who buys it, without taking into account the true values of wine" he adds.
Bober confirms "there is little support from the Spanish public Institutions in charge of promoting and making known Spanish wine (when compared to other wine producing countries like France, Italy or the United States with California wines).
FENAVIN's representative tells he introduced several years ago "a few Spanish companies with Mediterranean appellations at a time when the Polish consumer only talked about Bordeaux or Beaujolais and only every so often Rioja would be mentioned. No one knew appellations like Valencia, Alicante, Jumilla, La Mancha or Yecla. This lack of knowledge made it very difficult for these wines to enter the market".
Furthermore he narrates "when we would mention Spain had 39 appellations as good or even better than Bordeaux, they would look at us in amazement. All these obstacles have been and are being overcome but with sweat and tears and fighting with rudimentary weapons against the enormous pressure put on us by the other wine producing countries".
"The importer-distributor business is a commercial company, and, as such, it is looking for safe and quick gain, it will not spend too much time or means promoting and making known a product whose sales are not secure. These parameters they fulfil by introducing in their portfolio commercial products. They also look for novelty. That is why in Poland one may find wines from the strangest origin and from countries with no wine tradition such as Tunisia or Brazil" states the Polish representative.
Henryk Bober points out " in general, Spanish wine is sold better than a few years ago. It is now more popular and has more presence due to the great amount of new appellations, but there is still a long way to go till we reach levels that might cause uneasiness to other producers".