Katarina Holmér: "The Spanish wine sector produces wines which are more competitive in price and quality"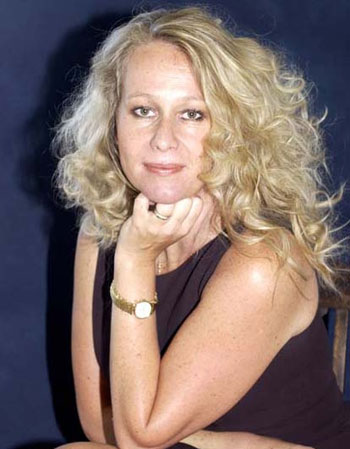 Katarina Holmér, director of Proodevo
According to FENAVIN's representative in the Northern countries.
19.01.2005 |
The representative of Feria Nacional del Vino (FENAVIN 2005) in the Northern countries (Finland, Norway, Sweden and Denmark), Katarina Holmér, states that "it is true that the Spanish wine sector can, nowadays, even more so now with the new Wine Law, produce more competitive wines both in quality and fashion as well as pricewise".
At Proodevo, a Spanish company run by Katarina Holmér, whose aim is to help export Spanish wine to foreign countries, the feeling is that efforts must be supported by efficient information, trade and advertising campaigns in the whole of the wine sector. These campaigns should be carried out by institutions, private companies and even the very same wineries.
"In Australia, for instance, wines enjoy the support of campaigns led by institutions in cooperation with the wineries. This joint effort allows a better marketing of the product and it awakes interest in the consumer" explains the FENAVIN's representative.
These information campaigns are necessary in order to make buyers and consumers of Spanish wine aware of the changes taking place in the wine sector. In this way they can obtain information about news happening in the Spanish wine sector.
"We must change our attitude when promoting and selling our wine and be more active and keep together in order to be more competitive. This is the reason why, in a trade show like FENAVIN, it is so very important to inform buyers and stimulate them first-hand"
Likewise, she thinks the wine sector must focus on the resources needed to promote wine abroad: skilled personnel with language skills, updated trade material in different languages, web pages, attractive presentations, etc. In short, "basic tools to be successful in any foreign market".
BUYERS FROM THE NORTHERN COUNTRIES IN FENAVIN 2005
Katarina Holmér explains "our action area includes four countries with quite different characteristics. Finland, Norway and Sweden are run by state monopolies as far as alcoholic beverages go, and Denmark is a market whose main characteristic is a demand for a lower price segment wine in quite a fragmented market".
In that respect, to FENAVIN 2005, which will take place from May 9th to 12th in the Trade Show Center in Ciudad Real, will come "different buyers who work with different distribution channels within the limits stipulated by the three countries with monopoly: from major buyers who work with the monopoly and HORECA (Hotels, restaurants and coffee shops), to small ones who work with monopolies and ferries or only HORECA.
From Denmark we are bringing buyers who work with other distribution channels like supermarkets, specialized shops and HORECA".
"These buyers may already be representing Spanish wines or new ones who want to include Spanish wines to their already existing product range", she adds.
Spanish Exhibitors who want to make the most of the presence of these buyers in the Business Center, should prepare the fair carefully. That is the opinion of FENAVIN's representative in the Northern countries: "Buyers coming to FENAVIN should be contacted beforehand in order to arrange meetings, material and price lists of all products in English should be available for the importer, personnel able to speak English should be present during the show and an efficient monitoring of contacts happening during fair should be put in place after the event."
In that respect, she states "Scandinavian monopolistic countries work differently when selling. But, basically, it is important to carry out information campaigns in order to supply the key person in the market with data about what is happening in the Spanish sector, as well as maintaining a sustained and serious contact with people with influence in the market in order to work out the needs for that market."
PROMISING FUTURE
"The future looks bright for Spanish wines, as long as producers are aware, at all times, of what international competition is doing and listen to consumers' needs"
"All wines which are carefully made, in all price segments, have growth potential. Selling Spanish wine is no more difficult than selling any other wine as long as the winery develops its sale strategy based on basic factors like price, promotion, product presentation and distribution channel" advises Katarina Holmér.
"With active sales strategies and working towards winning markets, the future of Spanish wine can be very promising", she concludes.