FENAVIN 2011 will open its registration period to wineries via its website on July 1st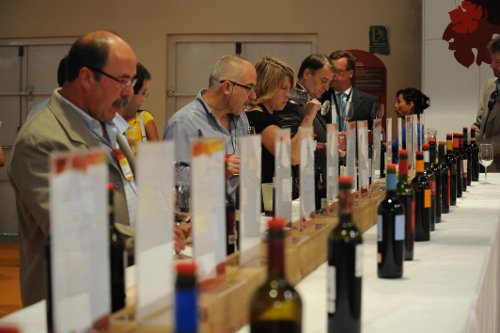 Picture from the past edition of FENAVIN 2009
In answer to requests from many Spanish wineries which want to guarantee their presence in Ciudad Real next May, 2011
23.06.2010 |
The organization of the National Wine Fair, FENAVIN, held biannually in Ciudad Real, will open its registration period to wineries on July 1st for participation in the 6th Edition, which will take place on May 10 - 12, 2011.
The business results of the last edition held on May 5-7 of 2009, during which contacts among 1,186 wineries, 3,798 national buyers and 2,150 international buyers were established, have already made businesspeople across the country decide to reserve their space at the Trade fair.
The intention of the majority of the wineries consulted is to avoid the risk of staying on a waiting list, something which already happened to a total of 200 last year.
The pre-registration process is already working from its web page, www.fenavin.com, since the month of January.
In the meanwhile, the number of companies registered for España Original 2012 is also increasing at a good pace, whose pre-registration period opened on May 13th, the last day of this year's edition.