The Association of Sommeliers of Castilla-La Mancha will be holding its official presentation at FENAVIN 2009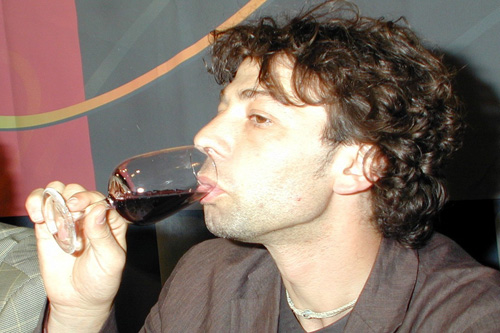 The President of the Association, Ramón Sánchez, will be in charge of making this new group known to all
28.04.2009 |
The Association of Sommeliers of Castilla-La Mancha, with headquarters in Daimiel (Ciudad Real), will officially present itself at the Castiblanque Winery stand at FENAVIN 2009, on the upcoming Thursday, May 7th as of 11:00 AM.
Rafael Díaz Salazar, Adviser for FENAVIN and precursor of the idea to create this group, will be in charge of inaugurating the session, this in the company of Ramón Sánchez, President of the Association. Three of its members will also be present. This presentation, which takes place within the frame of the first national trade fair on wine, will serve as an initial contact with the official institutions, as well as with the media.
According to its President "this Association saw the light with the idea of promoting wine and its great characteristics to both the restaurant sector and the private consumer. We will also attempt to promote all its generous aptitudes".
The goals behind the existence of this Association, amongst others, are spreading of Castilla-La Mancha's gastronomic culture; reinforcement of enological, gastronomic and tourist activities in the region; promotion and spreading of the Castellano-Manchego resources; informing the media on the activities carried out by this Association and availability of this association's qualified personnel to carry out activities that are included within the frame of the association itself.
Ramón Sánchez explains that the Association will be organizing a multitude of activities to thus comply with these goals. Amongst them to be highlighted are the tasting sessions on different products (wines, cheese, olive oil, etc...); training courses imparted by the Association itself to spread Castilla-La Mancha's gastronomic culture, which will be imparted by persons that are foreign to the association to thus broaden knowledge even more. Trips will also be organized, both within and out of the geographic scope of Castilla-La Mancha.
A panel of professional tasters who are specialized in each one of the products that will be covered will also be created; while gastronomic contests will also be organized, with the granting of an annual award in recognition of a person or institution's work in the enological and gastronomical fields.