Tapas and wines from Andalucía put their harmony on display at FENAVIN 2007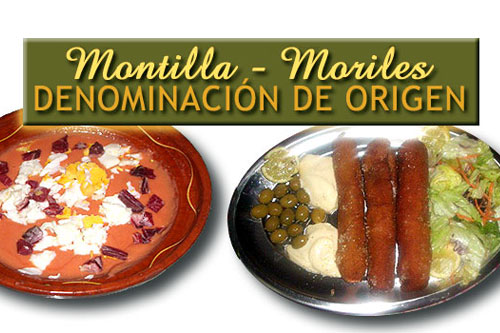 The Trade Fair will be hosting a tasting round table based on tapas from cordovan taverns and Montilla-Moriles wines
27.03.2007 |
The combination of these two typically Andalusian products is undoubtedly amongst the most harmonious to be found. Added to the quality and particular personality of Montilla-Moriles Denomination of Origin wines is the deep-rooted tradition of Tapas from cordovan taverns, although it must also be said that this tradition is being skillfully updated, yet without losing its ancestral flavor.
Manuel López Alejandre, Secretary General of the Conference of Wine-growing Regulation Boards of Spain and lover of cordovan tapa bar-hopping, will be moderating this tasting round table in which two outstanding Tavern Owners from Cordoba will be preparing an exquisite collection of tapas, commenting their combination with Montilla-Moriles wines and regaling the audience with some of their experiences in the taverns. The audience will have the privilege of tasting "a series of sublime products elaborated with simple ingredients", this in the words of Manuel López Alejandre himself.
To accompany a good wine it is fundamental to choose a tapa that has been made with good taste. While a bad choice could quite likely ruin both the wine and the tidbit itself, a good combination results mutually beneficial for both products. It is also true that the art of the tapa is alive and kicking, and under constant evolution. Completely new recipes now join the already acclaimed values of delights such as -flamenquines, salmorejo, and rabo de toro - however, novel interpretations of traditional tapas, turning them into veritable delicatessen products, are also seeing the light.
Precisely the two taverns participating in the tasting round table are great examples of these two tendencies, which are so exquisitely complementary. On the one hand, we have the tradition of the tavern 'Casa Salinas Puerta de Almodóvar', with its patio, whitewashed walls, and fifty years of pedigree, run by Manuel Pérez Romera. This is a typical cordovan tavern that represents a gathering point for lovers of flamenco and the world of bull fighting and a venue that is devoted to the region's great wines. This is so much so that not even refreshments were served at the tavern until ten years ago. The traditional cordovan salmorejo, cod-fish and orange salad with spring onions and the farmer's egg sauté will be the tapas presented by 'Casa Salinas Puerta de Almodóvar' at the round table to take place at FENAVIN 2007.
On the other hand, we have innovation, represented by 'La Abacería', located right beside the Cordova Mosque. Siblings Juan Luis and Blanca Santiago Melero run this tavern without renouncing to their most traditional recipes, although also offering their clientele the most novel and daring of proposals. The boneless ox-tail with chocolate, or goat cheese delights stuffed with blood sausage are good examples of this, along with new interpretations of the traditional salmorejo. For the Montilla-Moriles wines combination round table, 'La Abacería' will be presenting their ox-tail croquettes, breaded eggplant with honey and a delicious cream of salmorejo with almonds and Pedro Ximénez gelatin.
During the tasting-combination Manuel López Alejandre will undertake the task of transmitting the true nature of the 'tapa-wine-Cordovan tavern' triangle to the guests, in the sense that these venues are true places of gathering, peaceful coexistence and exchange of opinions through the arts of discussion, tapas and good wine.