Víctor de la Serna: "FENAVIN is a fully consolidated fair at national level"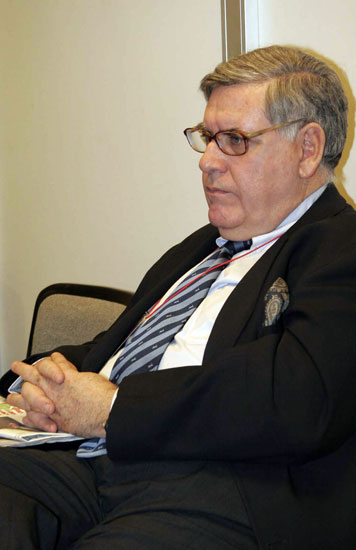 11.05.2005 |
The journalist and wine expert Víctor de la Serna, member of the Asociación Grandes Pagos de Castilla (Estate Bottled Wines of Castilla Association) when giving his first impression of his visit to FENAVIN said the event is a real National Fair fully consolidated and with good appearance.
Víctor de la Serna, in charge of www.elmundovino.com, highlighted the strong growth of FENAVIN compared to previous editions which turns it into a clear point of reference for the wine sector.
The journalist stressed the outstanding role of the FENAVIN's Wine Gallery which allows professionals to discover the characteristics of each of the wine participating in the fair and also to ease contacts between producers and buyers.
The Viticulture Innovation Room is another new element introduced by FENAVIN this year. According to Víctor de La Serna "it is very attractive to the professionals who come to the fair as it is an open door to research and technological innovation". This is a very useful feature for the winemakers who, through this Room, can have access to projects to help them solve possible problems in their companies.