Sarah Jane Evans afirma que es impresionante el patrimonio vinícola de España en la cata de Terra de Garnatxes en FENAVIN 2017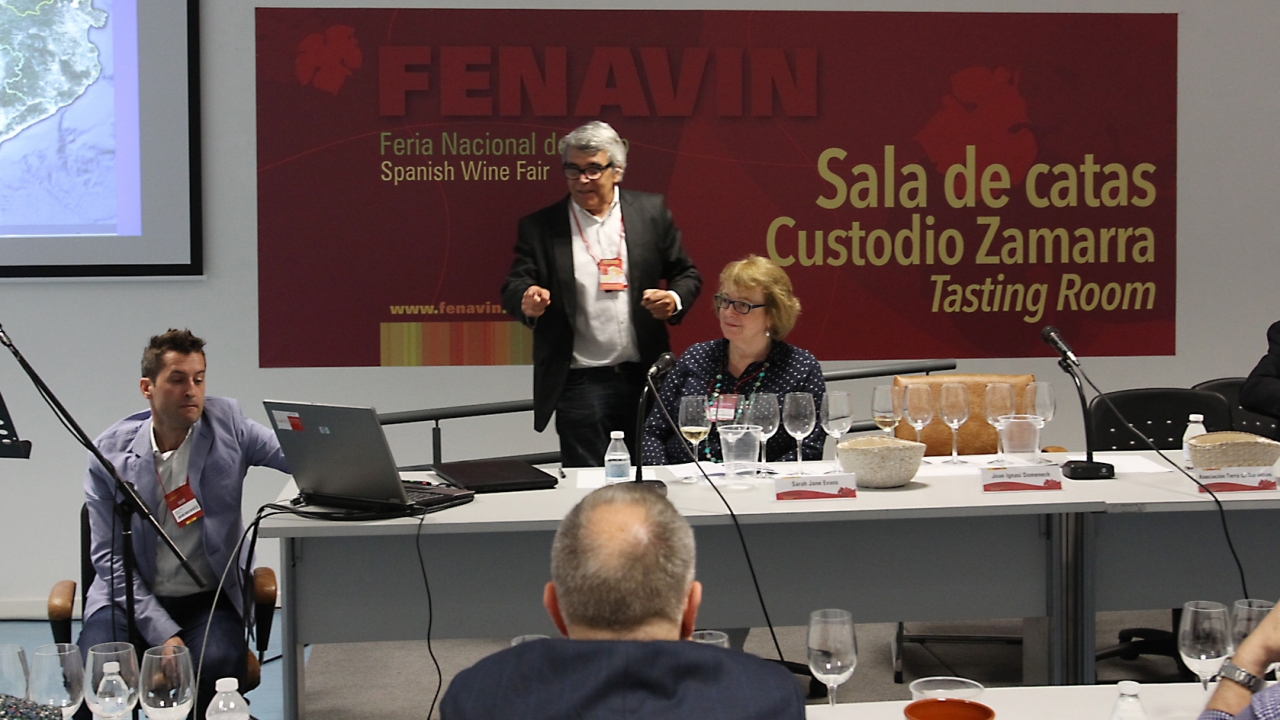 La Master of Wine y periodista dirigió la cata de 10 vinos de 5 bodegas de la DO.
09.05.2017 |
La Master of Wine Sarah Jane Evans está teniendo una presencia destacada en FENAVIN 2017, Feria Nacional del Vino de España por excelencia, donde comenzó esta mañana con una cata organizada por la Asociación Terra de Garnatxes, y a la que presentó Joan Ignasi Domenech, presidente de Terra de Garnatxes.
Para Domenech, "trasmitimos la variedad mediterránea por excelencia, que a lo largo de la historia nos permite disfrutar de toda la paleta de colores en sus vinos, de ahí el título de la cata, ´Los Colores de la Garnatxa´".
Sarah Evans, una gran embajadora del vino español, recién llegada a Ciudad Real, declaró sentirse como en casa y alabó el impresionante patrimonio vinícola de España, y la gran oportunidad de FENAVIN de poder tener tantos vinos juntos.
Los vinos que se cataron fueron Onra Molta Honra 2014, Rita 2015, Edetària Selecció Blanc 2015, La Pell 2014, Finca Viladellops Turo de las Abelles 2013, La Personal 2014 Garnatxa Peluda old wines, Teixar 2014 Vi de Finca Garnatxa Peluda, Clos Figueres 2012, Sweet Clos Figueres 2016 y Sereno 2009.